Best deals on power meters for Cyber Monday 2023 - finally up to 40% off Shimano, 32% off 4iiii, 20% off Garmin
Here are the biggest discounts and the most wallet-friendly models currently available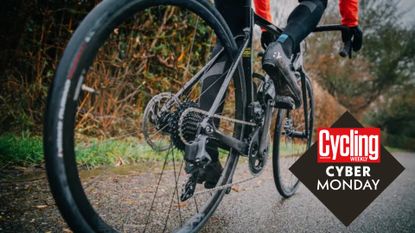 (Image credit: Future)
Recent updates
Nov 26 | Updated to add in Cyber Monday deals
Cyber Monday is here, which means there are a number of power meter deals available. While the price reductions aren't huge, there are some decent bargains to be had on what is, after all, an expensive item - which means a 10, 15 or 20% drop in price can sometimes equate to a triple digit saving.
If you're considering a power meter for the first time, there's no doubt that structured training using power can help you to make significant fitness gains, especially if you're gearing up for the racing season ahead. Likewise, power meters really help you to get the most out of your Zwift experience, even if you're an experienced indoor cyclist. Either way, now is a good time to snap up a deal.
If you're after more information, check out our full guide to the best power meters on the market and all our reviews. For the best deals in the US and UK ahead of Cyber Monday, read on - and don't forget to check out our main Cyber Monday bike deals hub page where you'll find more bargains, from cycling tech to clothing.
US Quick deals
Best US power meters deals
There are many, many options for power meters. The cheapest tend to be ones that simply replace the non-driveside arm of your current crankset. Alternatively, you can have the whole crankset replaced and benefit from the increased accuracy of having your left and right legs measured independently.
Power meter pedals are generally more expensive than power meter cranks but on the other hand, they do provide you the option of easily swapping your power meter between bikes.
Like with cranks, you can save a bit of money by buying a set of pedals where only the left side reads power. All the brands listed here provide the option to upgrade the right side pedal to a power meter version, should you want dual reading down the line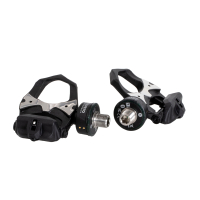 Favero Assioma DUO Power Meter Pedals: were $759, now $653.49 at Wiggle
With a power sensor on both pedals as well as an integrated gyroscope, these pedals are accurate to +/1. With Bluetooth and ANT+ compatibility and a battery that's good for 50 hours on a charge, they're also simple and effective to use.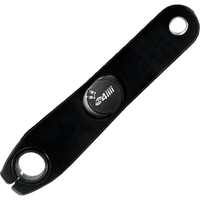 4iiii Precision Dura-Ace R9100 Powermeter: was $559.40, now from $395.99 at Wiggle
One of the cheapest and simplest ways of adding power readings to your bikes, this is compatible with Dura-Ace R900 cranksets. Once fitted it connects easily to your computer via Bluetooth or ANT+ and delivers power data accurate to +/- 1%. With over $150 off the RRP, it's great way to improve your training without breaking the bank.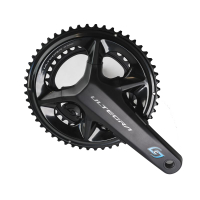 Stages Cycling Power Meter R with Chainrings Ultegra R8100: was $569.99, now from $454.99 at Wiggle
Combining Shimano Ultegra R8100 chainset with a Stages power meter that delivers 1.5% accuracy in all conditions, this piece of kit should really take your training up a notch or two. The coin cell battery is good for around 200 hours of life, while the power meter is Bluetooth and ANT+ compatible, making it easy to sync with your chosen bike computer or smartwatch.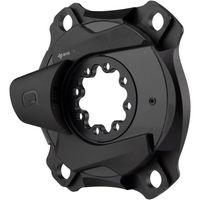 SRAM Force/Red AXS Power Meter Spider: was $483, now $386.40 at Competitive Cyclist
This allows you to upgrade your current Red or Force AXS chainset easily, be it a 1x or a 2x, so you can start training with power. Once fitted the Quarq power meter is accurate to +/- 1.5% and connects to your smart phone, watch or head unit using Bluetooth and ANT+.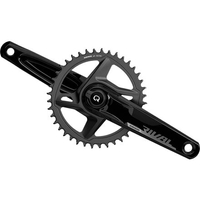 SRAM Rival AXS 1x power meter crankset: was $368, now $294.40 at Competitive Cyclist
Offered with a 46t chainring and 172.5mm long crank arms, the Rival AXS chainset features a left-sided, waterproof Quarq power meter that connects easily to most head units and delivers great battery life.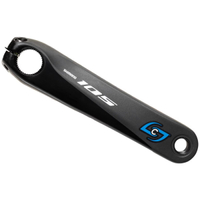 Shimano 105 Gen 3 L Power Meter Crank Arm: was $334.99, now $267.99 at Competitive Cyclist
This Shimano105 left crank arm measures power with an impressive +/-1.5% accuracy and is easily paired with the Stages Power App. Battery life is over 200 hours, with an easy-to-change coin cell battery. Currently with 20% off.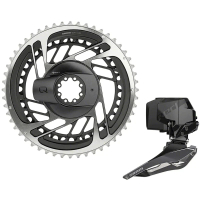 SRAM Red AXS Quarq Power meter kit with derailleur: was $1,452, now $1,160.95 at Mike's Bikes
This deal includes 56/43t chainrings, a Quarq power meter that's accurate to within +/-1.5%, and with power measured left and right legs separately, and an AXS 12-speed front derailleur. Currently with 20% off retail.
UK deals
UK quick deals
Best UK power meter deals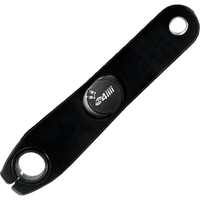 4iiii Precision Dura-Ace R9100 Powermeter: was £429, now from £289.99 at Wiggle
If you're looking to start training using power but don't want to spend a fortune, then this deal is for you. This left hand crank arm is compatible with Dura-Ace R9100 cranksets, giving you real-time cadence and power data straight to your GPS head unit or smartphone via an ANT+ and Bluetooth connection.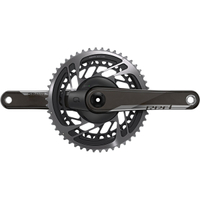 SRAM Red AXS DUB power meter: was £1,125, now from £647.99 at Wiggle
Currently available in a wide range of crank lengths - 170mm, 172.5mm and 170mm - and chainring sizes - 46/33, 48/35 and 50/37 - there's likely an option here for most riders. The discount is significant considering this is SRAM's top-tier 12-speed offering .
The DZero power meter is held inside the crankarm and connects to your device using ANT+ and Bluetooth BLE and is accurate to within +/-1.5%.
Price has dropped again in recent days, now with as much as 42% off retail.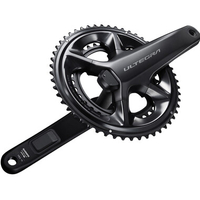 Shimano Ultegra R8100 power meter chainset: was £1000, now £600 at Sigma Sports
Recent price drop for Cyber Monday makes this a 40% discount. This 12-speed chainset features an integrated power meter that includes accurately calibrated strain gauges integrated in the crank arm for a reliable and stable measurement system. It pairs easily with most GPS head units and smartphones via Bluetooth and ANT+.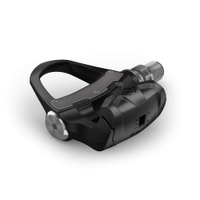 Garmin Rally RK100 Keo Power Meter RS Pedal: was £469, now £372.99 at Sigma Sports
If you've being using he left-sided Rally RK100 power measurement pedal, you've probably considered upgrading to a dual-sided system - this discount will likely make your decision an easier one.
This right hand pedals seamlessly pairs with the your left master power pedal to enable total power, cadence, left/right power balance and seated versus standing power to be accurately measured to within +/- 1%.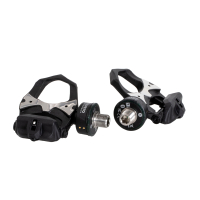 Favero Assioma DUO Power Meter Pedals: was £720, now £599.99 at Chain Reaction
Another drop in price this Black Friday week sees the pedals drop below £600. They feature a power sensor on both pedals, and use an exclusive power system and integrated gyroscope to deliver accuracy of +/- 1%, even when used with oval chainrings. Other details include Bluetooth and ANT+ compatibility and up to a claimed 50 hours of battery life. Compatible with Look Keo and Favero cleats.
Get The Leadout Newsletter
The latest race content, interviews, features, reviews and expert buying guides, direct to your inbox!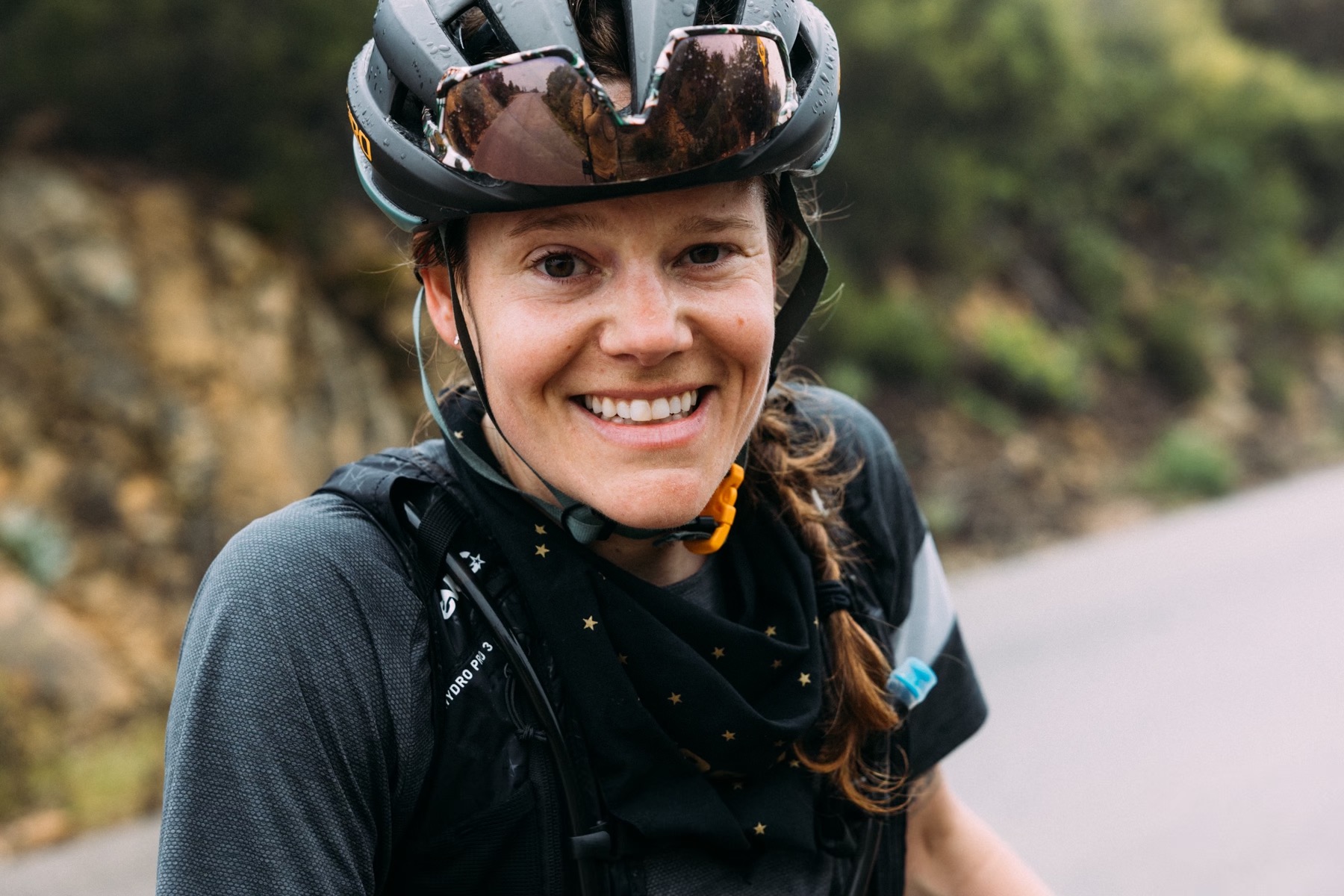 Cycling Weekly's North American Editor, Anne-Marije Rook is old school. She holds a degree in journalism and started out as a newspaper reporter — in print! She can even be seen bringing a pen and notepad to the press conference.
Originally from The Netherlands, she grew up a bike commuter and didn't find bike racing until her early twenties when living in Seattle, Washington. Strengthened by the many miles spent darting around Seattle's hilly streets on a steel single speed, Rook's progression in the sport was a quick one. As she competed at the elite level, her journalism career followed, and soon she became a full-time cycling journalist. She's now been a cycling journalist for 11 years.