What will be the next big innovations in cycling?
Predictions for the next big thing in the world of cycling: some serious, some not so much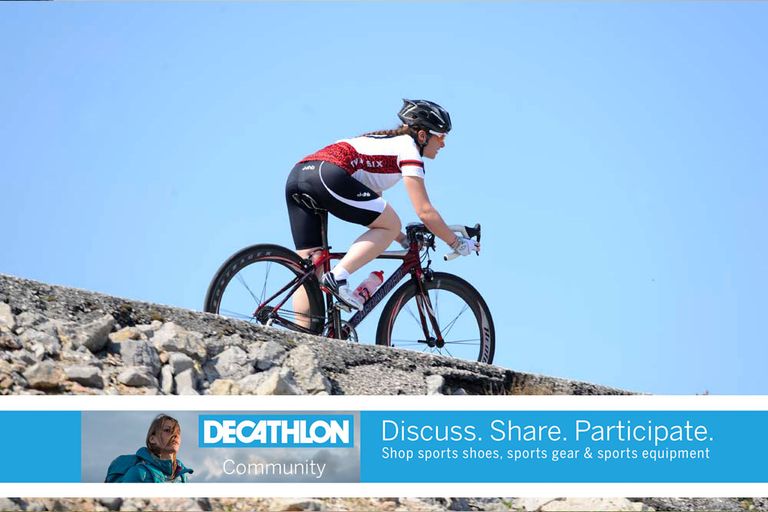 Although the basic design of the bike has remained unchanged for over 100 years for good reason, there's still plenty of room for innovation.
We recently asked Cycling Weekly readers to tell us what they think will be the next big thing in cycling. Here are a selection of answers, brought to you in association with Decathlon.
What do you think will be the next big innovation in cycling? Let us know in the comment box below.
Clothing with lighting on it. For example, if you move your right elbow outwards then an indicator comes on. It means when you're commuting in the city you can indicate clearly without the risk of a bus taking off your arm. Also, it would help for visibility both day and night.
Ben Anderson
Brake lights would be good. I was riding behind someone once, they put their brakes on, I didn't realise and rode into them and flew off my bike onto the road.
Michelle Nicholson
Biopace wheelsets. Elliptical wheels offer a clear climbing advantage.
Alun Hemington
New frames incorporating front and rear cameras. Charged from your pedalling efforts, Bluetooth technology with the safety of the rider (especially children) that can be viewed real-time back at home.
Cormac Rodgers
Removing shifters. With electronic shifting, combined into a device tracking heart rate, watts, speed, cadence, etc, plus terrain from GPS location. The bike will auto-shift for the individual. It will continuously update via the performance of the rider and adjust for all variables.
Kevin Cahill
Graphene cycle clothing.
Dave Pargeter
>>> Ever pushed yourself beyond your limit on a bike? You're not alone
People actually riding their bikes and not just looking at them.
Mark Larigo
Personally, I feel that a lot of what can be achieved has been, I think it will be improving on those achievements. I think more work needs to be done on ensuring safer rider conditions on the road, more education, etc. When a car meets a cyclist there is only one winner. There are too many cyclists getting injured.
Sean Howells
I think we must be getting close to 'solid' tyres. But does the industry want a tyre that doesn't need constant replacing or constant repair/replacement of tubes? Maybe the innovation is already there...
Kieran Barry
Magnets on disc brake rotors that use an induction unit fitted in the brake housing on the forks. This electrical charge can power a Garmin, electronic shifters, etc. The first manufacturing company to take it up can give me a new bike for the idea.
Andrew Potts
Jeremy Corbyn will win the next election by a massive majority and pass a law immediately banning the hideous derailleur gear! Love and kisses, the Singlespeed Mafia (Winchester Branch).
Dave Rowe
Why do we need a big innovation? Cycling is as cycling will always be. It's been good enough for me since the day I started.
Raymond Lai
ABS. It's the only real way to make optimum use of the braking power currently available from the highest performing rim and disc brakes.
Thomas McCabe
Trump Bikes. They're going to be yuge, bigly yuge. The best.
Darryl Collins