Pirelli returns to professional racing with Aqua Blue Sport sponsorship
Pirelli 28mm rubber will be used on the Aqua Blue's wide tyred bikes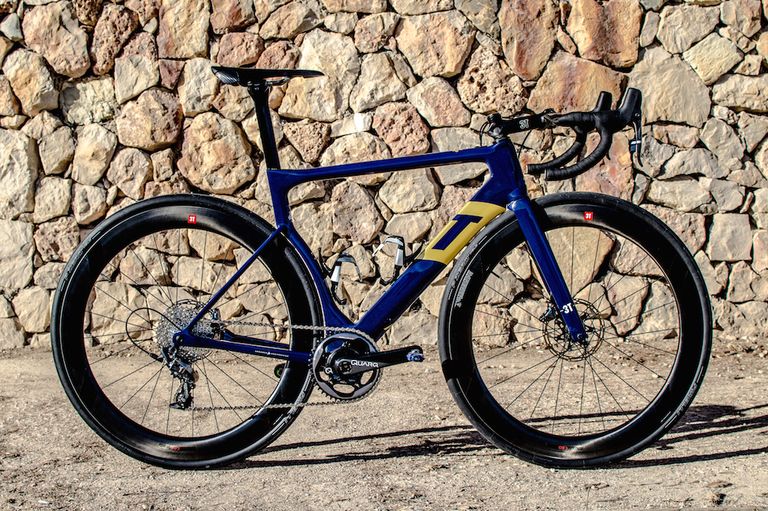 Following its return to the cycling market, Pirelli has announced a partnership with the Irish Pro Continental team Aqua Blue Sport. The 3T Strada bike of the team is designed around 28mm tyres, giving it unique aerodynamic characteristics. For this reason, Pirelli are providing the team with a bespoke 28mm tubular tyres.
According to Pirelli, it's a new design that the team has been testing in recent months, and it's deliberately designed to maximise the aforementioned aero characteristics of the bike.
Pirelli says that top-level racing has always been in its DNA, and it decided to make the comeback by sponsoring the Aqua Blue team. It's a team which it says has a reputation for "daring technical choices", referring to the fact that the 3T Strada is a one-by specific bike.
According to Pirelli, the deal is not just about providing branded tyres. Instead, the Italian company is using the opportunity to have a "genuine technical collaboration" and feedback with the team. The brand hopes it will lead to specific and unique tyre solutions in the future. In particular, the development of tubular tyres that it will one day bring to market.
The tyres will be first raced this weekend at the Amstel Gold Race, then continue through the season. Pirelli says that at each race additional new solutions will be added to the tyre.
Watch: Tubeless vs Clinchers vs tubeless
Antonella Lauriola, COO of Velo Pirelli says that "Pirelli's comeback to the racing bikes is the natural consequence of the company's return to the world of cycling."
She continued by saying Aqua Blue "are a team with great personality and technical preparation, with whom we share values and vision. We have undertaken a joint R&D program that is highly constructive and, we hope, will lead to new wins for the team and quality improvements for the consumer tyres we are going to launch in the near future."