The 25 worst pro cycling kits of all time
We countdown the 25 worst crimes against cycling fashion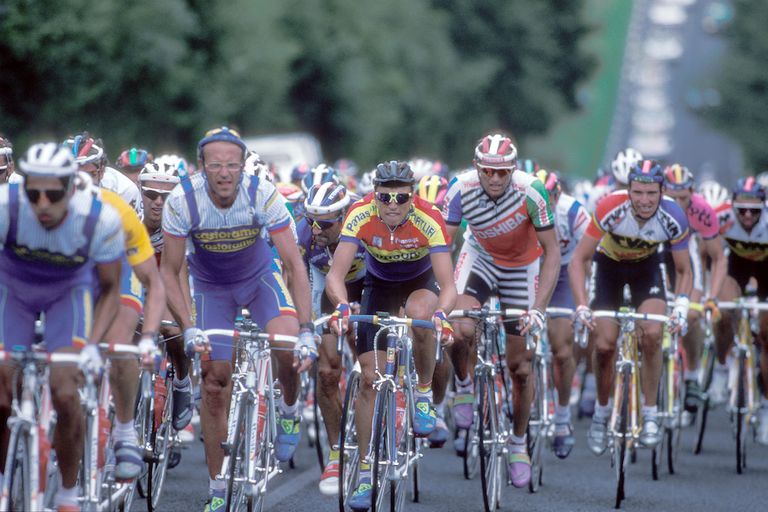 (Image credit: Yuzuru SUNADA)
Let's face it, lycra isn't the most flattering material at the best of times, but put it in the hands of some (apparently blind) 1990s designers, and the results can be truly horrific. Whether it's bold colour combinations or just plain old disgusting designs, some great riders have been tainted by their team's choice of kit.
>>> The eight worst cycling kit blunders
We hope you'll agree that there are some absolute shockers in there, but the big question is which is the worst? Castorama and BigMat's aprons? Le Groupement and Mapei's psychedelic designs? Or the Colombian national women's team kit that caused so much furore earlier this year?
>>> The five worst world champion's kits
However maybe you're a fan of these questionable jersey designs. So go on, own up. Can you do a decent Greg Lemond or Bernard Hinault impression in your Renault-Elf outfit? Or maybe you head out on a Saturday morning clad head to toe in a full Footon-Servetto get up? Well, at least it might be worth a bob or two in a few years time.
Or maybe not.
If your eyes aren't scarred from all that, then why look out for the January edition of Cycle Sport for an in-depth look at cycling fashion faux pas.