Two people held by French authorities in Tour de France doping investigation
Arkéa-Samsic general manager says two held not employed by team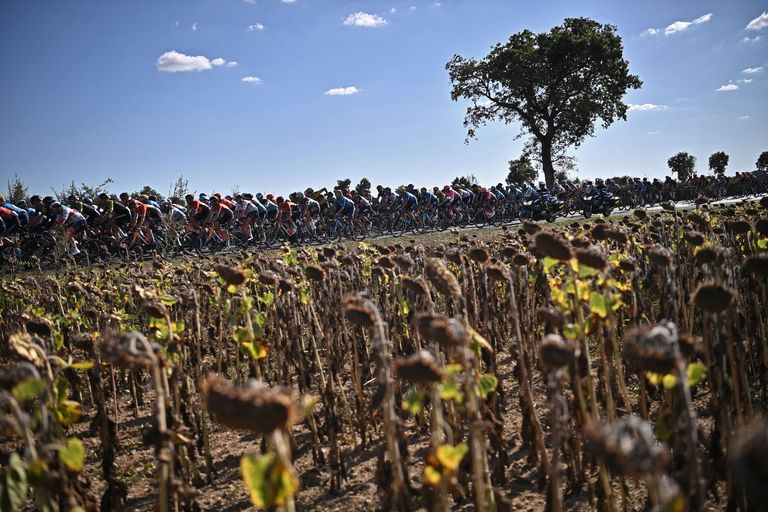 (Image credit: AFP via Getty Images)
Two people with connections to riders on the Arkéa-Samsic team are being held by French authorities in an investigation of suspicion of doping at the Tour de France.
AFP quoted a release by the environment and public health office prosecutor in Marseille, Dominique Laurens, who said they were holding two unnamed people for having potential doping products.
Arkéa-Samsic general manager Emmanuel Hubert said the two held were "not employed by the team," and that the investigation "concerned only a very limited number of riders, as well as their close entourage" and not the team itself.
Prosecutor Laurens said there had been the "discovery of many health products including drugs... and especially a method that could be qualified as doping."  She said the investigation centred on a "small part" of the Arkéa-Samsic team and the "prescription to an athlete without medical justification of a prohibited substance or method within the framework of a sports event, aid in the use and encouragement to use a substance or method prohibited to athletes, transport and possession of substance or method prohibited for use by an athlete without medical justification."
Earlier on Monday, it was confirmed that police had searched the room of several riders on the French team during the Tour, including that of Nairo Quintana. The team confirmed late on Monday that the search had taken place in Les Allues, near Méribel, on Wednesday (September 16). Nairo Quintana and his brother Dayer have reportedly been questioned as part of the investigation.
"A search did take place last week in our hotel, as I have already confirmed to various media. It concerned only a very limited number of riders, as well as their close entourage, not employed by the team," said team general manager Hubert.
"The team, its general manager as well as its staff, currently quoted in the media are absolutely not questioned and consequently are not kept informed of any element from near or far, relating to the progress of the investigation, which I remind you that it is not targeting either the team or its staff directly. "
Hubert added: "We obviously support our riders, but if it turns out that at the end of the current investigation, elements confirm the veracity of doping practices, the team will immediately dissociate itself from such acts and take without wait for the necessary measures to put an end to the links which could unite them with unacceptable and always opposed methods."
The UCI also released a statement on Monday night confirming the legal action and that it was in communication with the French authorities, but did not reveal further details of the case.
The 2020 Tour de France ended on Sunday in Paris with stage 21, having begun in Nice three weeks earlier. Tadej Pogačar (UAE Team Emirates) took a dramatic victory after overturning a 57-second deficit to his compatriot Primož Roglič on the stage 20 time trial to La Planche des Belles Filles.