Bedankt Annemiek! - Saying goodbye to a legend
After 16 years, Annemiek van Vleuten hangs up her racing wheels with pride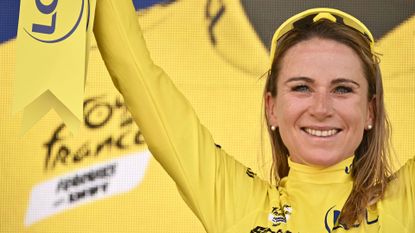 (Image credit: Getty Images)
Get The Leadout Newsletter
The latest race content, interviews, features, reviews and expert buying guides, direct to your inbox!
Thank you for signing up to The Pick. You will receive a verification email shortly.
There was a problem. Please refresh the page and try again.
After 16 years at the top end of the cycling sport, Annemiek van Vleuten today rode her last professional race. Crossing the finish line just 25 kilometers from her home, the almost 41-year-old ended her career in the same place it had started — the Simac Ladies Tour or, as it was called then, the Holland Ladies Tour.
It was here in 2007 that the then-24-year-old made her pro debut as a guest rider. Far from an auspicious beginning, Van Vleuten didn't even last one full day, as she crashed out early from the multi-day event. "My skills were not so good yet," she recalls laughing in a last YouTube interview for her Movistar team. Few would have expected the illustrious career ahead. Yet 16 years later, she's leaving the sport a legend. The best cyclist of the past decade and one of the greatest of all time, Van Vleuten's retirement marks the end of an era and leaves an indelible legacy that will continue to inspire generations of cyclists to come.
"People say 'Thank you' to me. When I was just chasing my goals, so many people enjoyed my style of racing and said that they would miss it. That is super special for me to hear and so emotional. I can leave the sport proud," Van Vleuten says.
"The biggest compliment that people can give me is that I inspired them with some of my wins. I'm super proud that I was part of this journey."
And there are a lot of wins to be inspired by. According to Pro Cycling Stats, Van Vleuten has a total of 104 professional wins to her name.
A phenomenal climber and time trialist who can win General Classifications and one-day races alike, there was a period between 2019 and 2021 in which Van Vleuten won just about every race she lined up for. Among her laundry list of accomplishments, Van Vleuten won the World Championships four times (the road race and the time trial twice each), an Olympic gold medal, all Grand Tours (the Vuelta and Giro Donne numerous times, even), classics like Tour of Flanders (twice) and Liège-Bastogne-Liège (also twice) and several national championships.
In addition to her prolific wins, Van Vleuten became known for her utter dedication, resilience, daring solos and the incredible amount of kilometers she spent in the saddle each year.
"I was married with the bike," Van Vleuten admits. "I can now enjoy more freedom to go wherever I want, not having the anxiety of losing my form and shape and having a bit more of a social life without the bike."
A Late Start
Unlike many of her compatriots, Van Vleuten came to cycling relatively late in life after several knee injuries put an end to her soccer (football) career. She got her racing license in 2007 at age 24, won the Dutch national student championship and made her elite debut as a guest rider at the aforementioned Holland Ladies Tour. She joined the Vrienden van het Platteland team in 2008 alongside notable Dutch names like Ellen van Dijk, Loes Gunnewijk, Iris Slappendel and Roxane Knetemann.
In 2009, she joined Marianne Vos at DSB Bank–Nederland Bloeit, the team that would later become Rabo-Liv and CCC-Liv. In 2010 she quit her office job to become a full-time cyclist and won Ronde van Drenthe and the overall at Route de France. She also rode her first Grand Tour, the Giro Rosa, that year. Her breakout year came in 2011 when she won Tour of Flanders (the first time), GP de Plouay – Bretagne and Vårgårda to claim the UCI Women's Road World Cup overall title.
In the subsequent seasons, Van Vleuten would earn a reputation for being a time trial specialist and she was often part of the pointy end of races. But, for me, the real turnaround point in Van Vleuten's career was also perhaps the scariest.
It was the Olympic road race in Rio in 2016, when in the final meters of the race-defining climb, the Vista Chinesa, Van Vleuten surprised everyone by simply outclimbing all the favorites. Van Vleuten reached the summit with only world-class climber Mara Abbott on her heels, and then things went horribly wrong. On the treacherous descent, Van Vleuten overshot a corner and crashed into the concrete curb, flipping over her handlebars and landing awkwardly on a raised gutter. Unconscious at first, Van Vleuten was transported to a hospital. She suffered a severe concussion and three fractures in her lumbar spine. Miraculously, however, Van Vleuten returned to racing just 30 days later at the Lotto Belgium Tour, which she won in dominating fashion.
She's been unstoppable ever since.
Van Vleuten's most memorable wins, in her own words
When asked to reflect on her career and the wins that matter most to her, Van Vleuten says it's a toss-up between her World Championship wins in Wollongong (2022) and Yorkshire (2019).
"I'm really proud of Yorkshire because of how I prepared and I was so gutsy to attack with 105 kilometers to go. It was quite epic," Van Vleuten recalls.
The world championship road race in Wollongong was a showcasing, not just of Van Vleuten's power, but of her pure resilience and determination. Three days before the road race, the Dutchwoman had fractured her elbow in the mixed relay team time trial. Yet she persisted, winning the rainy road race by boldly attacking with 0.8 of a kilometer to go and making it stick.
"Wollongong says a lot about my character, accepting that you have a broken elbow, trying to make the best of it," Van Vleuten reflects. "Rewatching the last kilometer of Wollongong still gives me goosebumps."
Van Vleuten ranks her historic Tour de France victory in 2022 above her Olympic gold medal because "it had a huge impact."
"When I came home, it exceeded my expectations on how many people enjoyed that race, followed that race, how much impact winning the Tour de France had and how big the Tour de France was."
For Van Vleuten, winning her first rainbow skinsuit was the turnaround of her career. She won the individual time trial at the UCI World Championships in Bergen in 2017, which she identifies as being the "first time I won something big."
And finally, the 2018 La Course will forever bring a smile to her face. The fifth edition of La Course by le Tour de France saw the women's peloton tackle a single-day race through the French Alps. The 112-km race featured four brutal climbs and finished atop Col de la Colombière. Van Vleuten had won the 10-day Giro Rosa just two days prior but showed no tiredness in the tight battle with compatriot Anna van der Breggen.
"That was such a huge entertainment for people to watch, such an exciting race," Van Vleuten says, smiling.
Bedankt Annemiek!
It wasn't just the results that endeared Van Vleuten to fans worldwide; it was her audacious attacking, her dedication to her craft, and her daring to dream and reach the top no matter one's age.
Van Vleuten's retirement leaves a void in professional women's cycling that will be challenging to fill. She has inspired countless riders to dream big, work hard, be bold and never give up. Her legacy will surely continue to inspire and shape the future of women's cycling for years to come.
As we bid farewell to this cycling icon, we celebrate a legendary career filled with unforgettable moments and a relentless pursuit of excellence. Annemiek van Vleuten, you have left a lasting mark on the cycling world. Thank you for entertaining us and for spearheading an era of professional women's cycling.
Thank you for reading 20 articles this month* Join now for unlimited access
Enjoy your first month for just £1 / $1 / €1
*Read 5 free articles per month without a subscription
Join now for unlimited access
Try first month for just £1 / $1 / €1
Get The Leadout Newsletter
The latest race content, interviews, features, reviews and expert buying guides, direct to your inbox!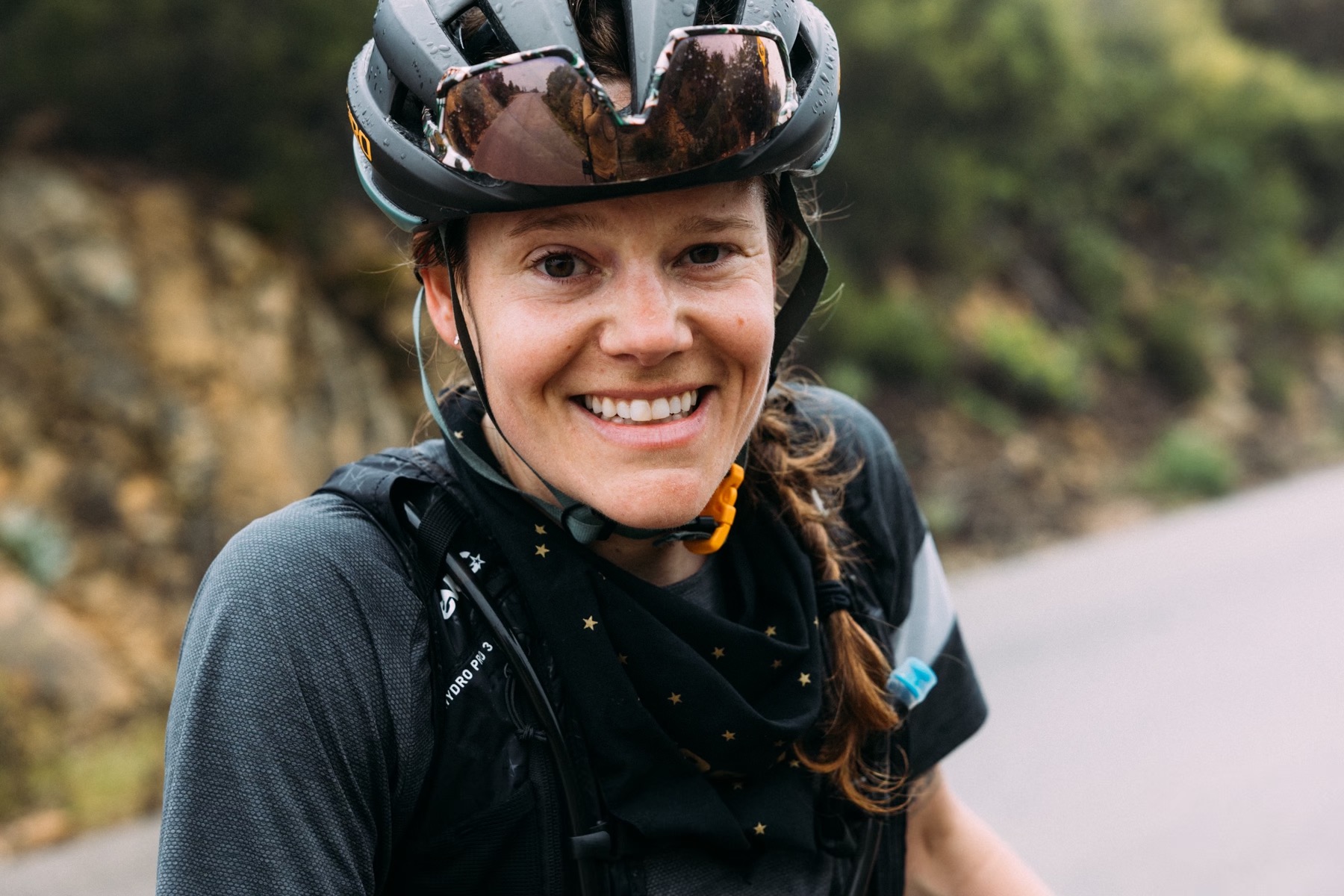 Cycling Weekly's North American Editor, Anne-Marije Rook is old school. She holds a degree in journalism and started out as a newspaper reporter — in print! She can even be seen bringing a pen and notepad to the press conference.
Originally from The Netherlands, she grew up a bike commuter and didn't find bike racing until her early twenties when living in Seattle, Washington. Strengthened by the many miles spent darting around Seattle's hilly streets on a steel single speed, Rook's progression in the sport was a quick one. As she competed at the elite level, her journalism career followed, and soon she became a full-time cycling journalist. She's now been a cycling journalist for 11 years.