Lezyne Pressure Drive mini pump review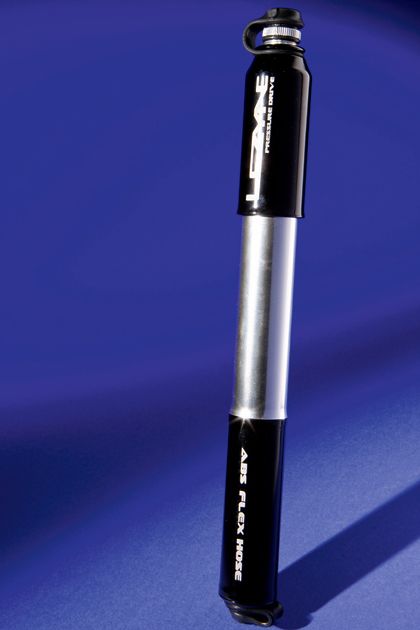 We found the action positive to begin with, but by the time we reached 130 strokes and 72psi the barrel was uncomfortably hot and it was a real struggle to keep pumping. The flapping protective plug on the handle also meant that getting a secure grip wasn't easy.
Lezyne is known for creating products that look good as well as work well, and it hasn't let itself down with the sleek Pressure Drive.
The concept is similar to our good old common-or-garden shed pump, but it has been 'Lezyned' somewhat, and has become a serious piece of kit.
The flexible hose screws neatly into the head of the handle for storage, and equally neatly into the bottom of the barrel for pumping.