Forme Longcliffe 1.0 review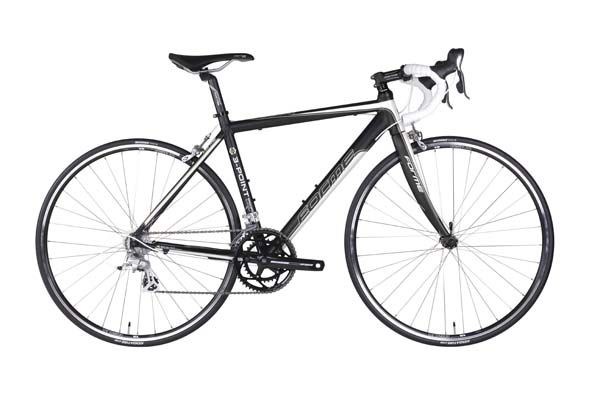 Cycling Weekly Verdict
Part of the planted solidity you experience on the Longcliffe comes down to weight; it's one of the heaviest here. It's not like you're towing an anchor, but, as on the Bianchi, you do notice the speed dropping off on the drags and climbs, demanding a bit of extra effort behind the pedals.
Reasons to avoid
-

Own-brand finishing kit is functional rather than flash

-

One of the heavier bikes on test
The Forme brand is about good honest service from Derbyshire, England, where the bikes are designed.
The Longcliffe 1.0, with a triple-butted, 7005 alloy frame was one of the pleasant surprises in this test. On the road, it takes everything in its stride.
As with the Raleigh, Forme should perhaps have stuck to Tiagra throughout, preserving budget for finishing kit and wheels, but in this instance the wheelset proved quite good, with a traditional spoking pattern and Mavic Open Sport rims. The package worked well, but we'd recommend keeping an eye on the hubs for bearing longevity. Schwalbe's Lugano tyres are a great choice.
Forme's own finishing kit cheapened the overall look of this otherwise-attractive bike, although, with the exception of a nasty seat bolt/clamp arrangement on the seatpost, it all was up to task.