Belgian pro cyclists implicated in blood doping investigation
Belgian investigation centres on activities of Dr Chris Mertens and 19 athletes, majority of whom are cyclists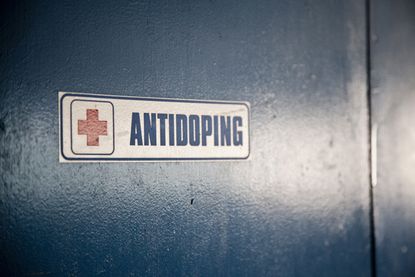 A Belgian blood doping investigation centred on 19 athletes and Doctor Chris Mertens may go to trial this winter.
According to newspaper Het Nieuwsblad, a Leuven public prosecutor is pushing for the trial after a two and a half year investigation based on Mertens and his practices. The Belgian daily did not have the 19 names, but reported that the majority are famous and semi-famous road and cyclo-cross cyclists.
Mertens allegedly doped athletes' blood with ozone by drawing blood, enriched it with ozone and transfusing it back into their bodies. The doctor reportedly also encouraged athletes to dope.
The World Anti-Doping Agency (WADA) bans blood transfusions and considers it doping. In 2006, the Operación Puerto doping scandal rocked cycling when Spanish police raided Dr Eufemiano Fuentes' offices and found stored blood bags waiting to be transfused back into athletes. The scandal brought bans for cyclists like Ivan Basso, Alejandro Valverde and Jan Ullrich.
Puerto and other doping investigations over the past fews years have shaken traditional cycling nations France, Italy, Germany and Spain, but Belgium mostly avoided any major scandals. With this case, the Leuven office believes that it has enough illegal acts associated with Mertens to push for a trial.
"Three criminal acts were committed," Sarah Callewaert, representative for the prosecutor's office in Leuven, told Belgium's Sporza television. "First, there is ozone therapy, transfusions and encouraging athletes in violating doping rules."
Callewaert added the office will decide on November 14 if the case goes to court and that if so, which judge will preside over it.
Mertens' name already has been connected with cycling. In January 2013, prosecutors stopped cyclo-cross rider Tom Meeusen (Fidea) from racing in the Rome World Cup and questioned him about his connection to Mertens for three hours.
Jurgen Van den Broeck (Lotto-Belisol), fourth behind Bradley Wiggins in the 2012 Tour de France, said in January 2013 that he visited Mertens but it was just to treat a sinus problem. The cyclist said that he went to Mertens instead of his family doctor because he needed someone with knowledge of which drugs are on WADA's prohibited list.
It is unclear if Van den Broeck and Meeusen are among the 19 athletes' names in the hands of Leuven's prosecutor.
Credit: Andy Jones
Thank you for reading 20 articles this month* Join now for unlimited access
Enjoy your first month for just £1 / $1 / €1
*Read 5 free articles per month without a subscription
Join now for unlimited access
Try first month for just £1 / $1 / €1