Aldi's winter cycling kit range expands in every way except the price
Aldi announces a new range of winter cycling kit, as well as a merino range and workshop accessories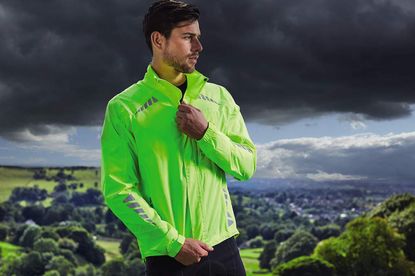 Aldi has announced its next load of cycling kit, this time orientated around winter.
For the colder months, Aldi has introduced a comprehensive range of winter kit, including merino offerings as well as components, all at a level that won't break the bank.
For starters, its indoor turbo trainer costs £49.99 and has six adjustable resistance levels as well as a frame that Aldi describes as being "sturdy, yet easy to store".
The shop also offers three different bike lighting options. For £39.99 you can choose the camera and bike light option – the camera comes with a supposed 8GB of memory.
Alongside this, Aldi also offers front and rear LED lights for £14.99 or "high performance bike lights" for £12.99. According to the supermarket, both offer flashing or steady beam options.
In terms of clothing, Aldi has split its range in two this season. The normal heavy duty winter kit remains, including the Cycling Rain jacket (£19.99), the Winter Cycling jacket (£16.99). Aldi's Cycling tights also come in at £13.99.
More interestingly, though, Aldi are also doing a merino range, which will be particularly exciting for those who like more serious winter kit and the perks that the wool offers.
The range includes a merino Cycling Wind Jersey for £19.99, as well as a Merino Sports base layer for £16.99. On paper, both items look like exceptional value for money, but we'll reserve judgement until we've ridden the products.
Also available is a range of merino sports accessories, including hats, arm warmers, neck warmers shoe covers.
Aldi's range of popular workshop and bike storage accessories returns, too. Available is a Floor Bike Stand for £14.99, which Aldi says is capable of holding three bikes at once – there's also a Mini Bike Stand available for the same price.
All the products will be available on the 28th September, both in stores and online.
Thank you for reading 20 articles this month* Join now for unlimited access
Enjoy your first month for just £1 / $1 / €1
*Read 5 free articles per month without a subscription
Join now for unlimited access
Try first month for just £1 / $1 / €1