Midweek most wanted: Brand new Lapierre Aircode, Castelli kit, Sidi shoes and much more
A sneak peek at the latest and greatest kit we've got in our office that we just can't wait to use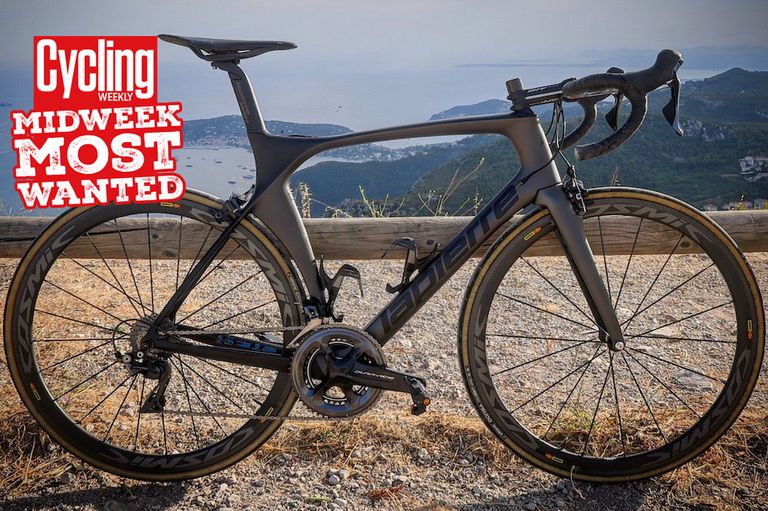 Midweek most wanted is back again, with another round of red hot products fresh out of our office that we just can't wait to use.
As always, get your eyes peeled for full reviews in the next few weeks and months.
Lapierre Aircode
The Lapierre Aircode is now a bonafide good looker thanks to the serious work the French brand has put into the bike.
The geometry of the bike has received an overhaul to help nimble things up a bit in the corners and add some stability at speed. At the front end, the head tube has been lowered, giving a racier feel to the bike. There's also a new aero seat post, Naca tubing profiles and the Di2 junction box lives in the bottom bracket.
Sidi Tiger shoes
Some of Sidi's off road shoes, perfect for the cross season that's getting well under way. They feature the same Microfibra Techpro upper, which is a lightweight, eco friendly leather alternatively designed to last.
There's loads of performance pushing tech in them. Sidi's Double Tech Push System runs down the middle of the shoe, giving symmetrical closure, while there's also a carbon sole.
Buy now: Sidi Tiger shoes at Chain Reaction Cycles for £314
Castelli Lightweight bib tights
Perfect for autumn and light winter conditions, the Castelli Lightweight bib tights is looking to do away with leg warmers for good.
Basically, Castelli has jammed both its Thermoflex and Nano technology in to the new tights, plus its super comfortable Progetto X2 Air padding chamois. Anything that helps get us out the door in winter is alright in our books.
Buy now: Castelli lightweight bib tights for £125 at Wiggle
KOO Open Cube glasses
A new half frame model from KOO, which has easily removable, interchangeable lenses.
In total, there are three new lens colours, including infared for road, ultra white and red mirror for mountain biking. Even better, the lenses are top quality Zeiss glass for extra performance.
The position of the glasses is also customisable thanks to hinged arms, so you're practically guaranteed to get a good fit.
Light and Motion Vibe lights
These are some seriously clever lights from Light and Motion. They know exactly what you're doing, turning themselves on when you move and adjusting their brightness according to the light level.
They even rotate through "Safepulse". Basically, this is a soft glowing followed by a harsh blinking. Just because they're only 50 lumens, don't think these aren't bright – they'll definitely get you seen.
Fidlock magnetic water bottle and mount
Accessory brand Fidlock has a new, innovative take on the age old water bottle – magnets!
Be gone the classic cage, in its place Fidlock envisages a magnetic base (still screwed on to your frame) holding your waterbottle into place.
It's a minimalist design intended to help free up space on your bike frame, whether it will survive the rough stuff remains to be seen.