Tech of the week: a new bike from Canyon, new kit from Rapha and what your Strava data means
Also a new urban e-bike, how to set your cleats and bad weather cycling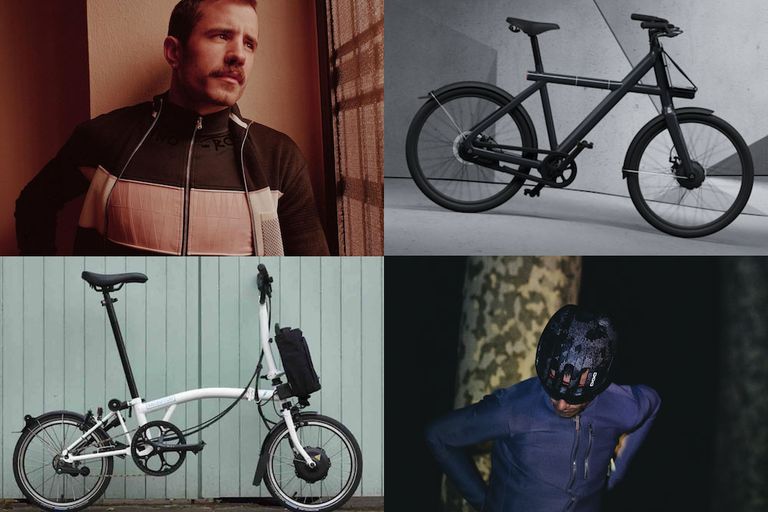 New gravel, kids' and urban bikes
Canyon's new alloy Grail AL gravel bike may not share the double decker carbon bars of the Grail CF, but it's still got plenty of off-road cred and is priced between £1099 and £1349. We've had a spec check.
We've had a look too at Specialized's latest special paint job on its Allez Sprint, created in collaboration with the appropriately named Argentine-Spanish artist Felipe Pantone.
With Christmas around the corner, Giant has released a range of lightweight children's bikes. Features include a quick release front wheel, to make it easier to get the bike into a car.
Also new are VanMoof's urban e-bikes. They have a range of up to 150km, charge up quickly and have built in alarms and trackers. They've already racked up over 6000 pre-production orders.
Start-up Hexr too is taking pre-production orders for its custom helmets. The company 3D scans your head, then 3D prints its helmet's honeycomb matrix which is covered in an aero shell. It claims significant benefits over the conventional polystyrene for its design.
We've also had news of the latest design from David Millar's Chpt3 brand this week. Called Devesa, it's based on the patterns in the bark of plane trees and features on Chpt3's own clothing range, as well as kit from POC, Fabric, Factor and Brompton.
And we've given you a guide to all of Brompton's 2019 range too. There are over 16 million different spec options. We've told you the principal types – and crucially, how to fold one.
Another brand with new clothing designs out is Rapha. So there's the Fallen Leaves women's collection designed along with Hannah Barnes and the retro-inspired Milano-Roma, made from merino wool and commemorating a forgotten race from a century ago.
Bad weather, foot pain and deals
In bad weather news, we've told you how to survive cycling in the rain, how to cycle in the dark and what to put on your chain to keep it moving this winter. And we've told you how to get your cleats set up right and how to avoid foot pain.
We've also looked at how to quickly interpret your ride data on Strava, to help you to train smarter.
It may only be the start of November, but the Black Friday deals have started already. We've had round-ups of offers from Chain Reaction and other retailers. And we've told you how to get your hands on a pro-level Ridley ridden by Lotto-Soudal last season.
Plus, there are the usual Sunday Trading deals to tempt you to part with your cash.