Sunday Trading: Save £93.50/$166.50 on Bont shoes, £285/$336 on travel cases and 50% off Lezyne
Not had a good haul this Christmas? Never mind, there are still plenty of huge discounts on great products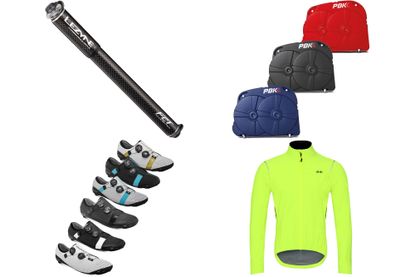 Now we enter that funny time of year when the days are getting longer but the mornings continue getting darker. Usually concrete concepts such as date and time begin to take on more of an abstract notion as we drift towards the New Year.
Here as a signpost in that festive haze is Sunday trading, with a whole host of great deals to distract you from the Christmas TV reruns.
With each product is a 'Buy Now' link. If you click on this then we may receive a small amount of money from the retailer when you purchase the item. This doesn't affect the amount you pay.
That's it for this week, we'll be back next Sunday with more great deals.
Thank you for reading 10 articles this month* Join now for unlimited access
Enjoy your first month for just £1 / $1 / €1
*Read 5 free articles per month without a subscription
Join now for unlimited access
Try first month for just £1 / $1 / €1