Amazon isn't best for power meters this Prime Day – try other retailers
Much better prices on power meters can be found from other retailers – don't just stick to Amazon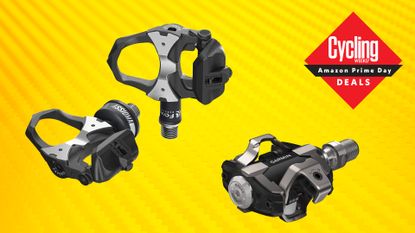 (Image credit: )
We've been spending a lot of time scanning deals here. And one thing that's really jumped out is that, not only are there not that many power meter discounts currently on Amazon – some of the base list prices are significantly higher than other retailers.
The Favero Assioma power pedals in particular: we've been massive fans of their reliability, rechargeability and competitively low price – but not so on Amazon, where they've put the price up $92.01 higher than on Wiggle.
In the UK (the section is just below) Sigma Sports is the place to go, with much cheaper prices and currently a £25 off a £250 spend offer to stack on top too.
USA
UK
So there you have it – Amazon really isn't doing so well for the power meter deals right now. On the other hand, smart watches, head units and a whole wealth of other kit have been bestowed some pretty hefty discounts.
But for the best Black Friday bike deals in 2022, do check out our main hub page.