dhb Professional ASV Roubaix Long Sleeve Jersey review
dhb launch its own professional range which hopes to bridge the gap from high end to low end cycle clothing.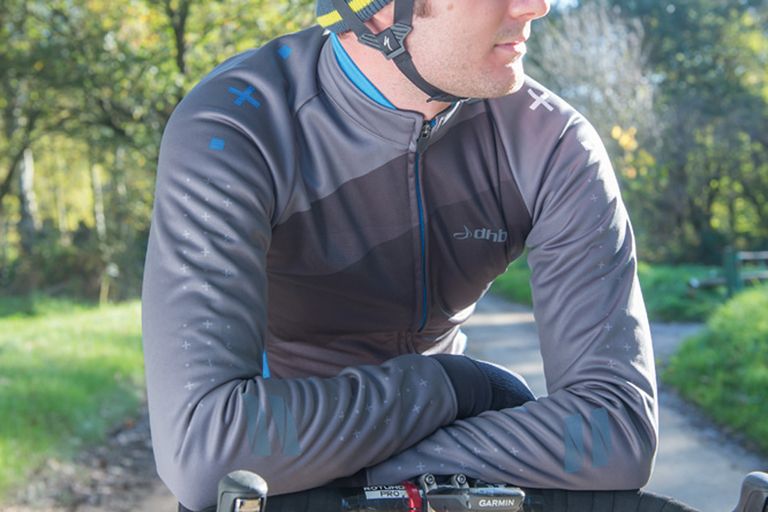 Dhb's idea behind its new cycle wear is to help progress its existing client base further into cycling by supplying high end kit, without breaking the bank. It has done this cleverly and with the £69.99 price tag we feel its well worth the money. See Cycling Weekly November 20 for full group test.
Forming part of the new professional range from Wiggle's dhb clothing collection is the new ASV Roubaix Long sleeve Jersey. Despite
the name this winter jacket is a serious bit of cycling kit that'll fend off much of what winter will have to throw at you.
On first glance the three-colourway range looks a little dark for winter, even with the splash of yellow, blue or red on offer on the collar and ribs. These three colour options run through the professional winter range, so you can join jersey with gilet, thermal shorts and tights, which is a nice thought by dhb.
The Professional ASV has a number of well-placed reflective markers that blend in with the styling. These markers help brighten up the dark grey block on the torso and arms with a good spread across the body in simple plus's and dots. These give enough visibility during the dimmer days that catch the eye well without loosing its 'Professional' styling.
One of dhb's key improvements on their existing range is the cut, which should be more fitted and race like compared to its lower end brothers. Rated against others at this price point, we've got to say that dhb comes out on top in terms of comfort and fit. Our only gripe really is that the collar is a little tight when we are fully zipped up, feeling restrictive whilst on the bike.
Roubaix fabric is soft on the skin and with the elastic arm ends; no amount of wind chill is penetrating this shell, which made cold winter rides a little less daunting. As we progressed through the ride though, we did find the material was limited to the amount of sweat it could wick away. Although this didn't allow for us to get cold, it might become an issue when the temperature really drops.