Hope Pro3 RS-Mono wheels review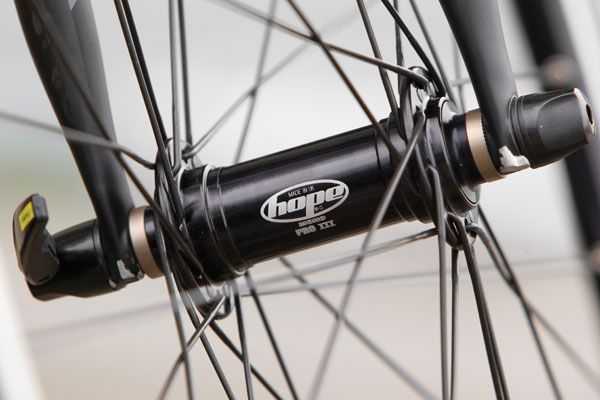 On first impressions, they're super tough too, so what's not to like for all-round riding?
For
+

Robust

+

High quality

+

Relatively inexpensive

+
At £315 and 1,686g Hope's Pro3 wheels certainly fit into most people's idea of a budget wheel.



But budget or not, we were blown away by the build quality of these hoops. As older readers will know, hand-built wheels ride beautifully and the Hopes are no different.
Using Sapim Sprint spokes to lace the Mono Pro3 hubs and Mavic's venerable Open Pro rims together is nothing revolutionary, yet ?the end result gives great feedback.