Tech of the week: a time trial bike, less sweaty commutes and chain wear
Also a new Orbea e-bike and LEJOG on a Brompton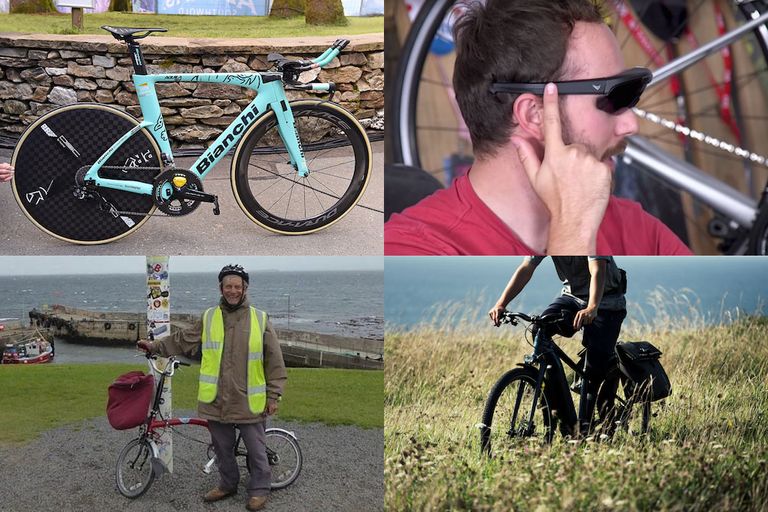 Primož Roglič's time trial bike and Wahoo's turbo trainer ecosystem
This week, we've had a look at the Bianchi Aquila time trial bike ridden to the race lead on stage five of the Tour of Britain by Primož Roglič.
And September's Tech of the Month video is out, with news of the Specialized Allez Sprint crit bike, Raptor heads up display glasses and Light and Motion commuter lights.
If you're planning to spend the winter cycling indoors, Tech of the Month also features the new Wahoo Kickr Core turbo. We've hooked it up to the Kickr Climb, which raises or lowers your fork to simulate gradients. And we've tested the Kickr Headwind fan that varies its speed dependent on how fast you're riding, to give you the complete outdoor experience indoors.
Reasons to get on your bike
Also this week, we've had news that research from the World Health Organisation recommends active commutes to up physical activity levels. If that sounds too much like hard work, another study from Shimano has shown that a group of guinea pigs sweated three times less when riding an e-bike than when on a standard bike in a simulated 30 minute commute.
But you'd be put to shame by the 87 year old who's just completed Land's End to John o'Groats on a Brompton.
If you fancy an e-bike yourself, Orbea has just released the Keram. It comes with a mid-mounted motor and in commuting, comfort and MTB formats to match your riding style.
We've had a how to video on what to do to check your chain for wear this week and, with the demise of the Aqua Blue Sport pro team, asked if single ring chainsets are still the future.
We've also had deals on helmets and our round up of Sunday Trading bargains.