Roman Kreuziger's blood anomalies 'due to thyroid problems and mishandled samples'
Roman Kreuziger's lawyer suggests that his client's blood passports anomalies due to badly stored and handled samples and an under-active thyroid gland - UCI appeals to the Court of Arbitration for Sport over over Kreuziger's clearance by Czech cycling federation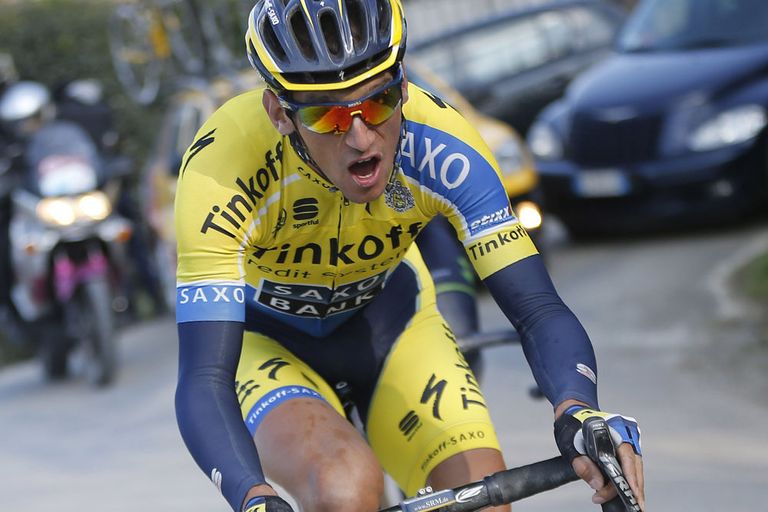 (Image credit: Graham Watson)
Roman Kreuziger explained that cycling's governing body (UCI) is trying too hard to protect its biological passport system by appealing his anti-doping case to the Court of Arbitration for Sport (CAS). The UCI appealed on Thursday after the Czech Olympic Committee cleared its rider and allowed him to return to competition with team Tinkoff-Saxo.
"Anti-doping rules serve to protect decent athletes, not to bully them," Kreuziger's lawyer, Jan Stovicek said in a statement today.
"I understand that the UCI wants to demonstrate an uncompromising fight against doping, but in Roman's case, it's obviously taken the next step. This is the same as accusing someone of murder because he has kitchen knives at home."
The 28-year-old rode to fifth overall at the 2013 Tour de France and won youth classification at the 2011 Giro d'Italia. Tinkoff slated him to ride in support of Alberto Contador at the 2014 Tour, but in June it emerged that the UCI had been following him for abnormal passport readings.
Kreuziger's passport numbers in 2011 and 2012, when he raced with team Astana, caught the UCI's attention. It stopped him from racing pending an investigation by his national body, which cleared him and allowed him to race again, which he did at Milan-Turin on October 1. His last race was Paris-Tours on October 12, when he placed 81st.
The UCI introduced the passport system in 2008 to control blood and urine values and to help spot doping. The passport stopped several riders from competing, including Brit Jonathan Tiernan-Locke. The UCI believes in it enough to pursue Kreuziger's case to the high court with the World Anti-Doping Agency (WADA) on its side.
Kreuziger argues, however, that the UCI's controllers mishandled his samples and that he had an under-active thyroid gland.
"[Guilt is based] on incomplete and inadequate data and information," said Stovicek.
"In particular, the fact that two-thirds of blood samples, which are the basis for decision-making, were not stored according to WADA regulations during transport to the laboratory, so they could have deteriorated.
"Further, since 2003, Roman Kreuziger suffers from hypothyroidism (under-active thyroid gland), which required a significant medication with high doses of hormone substitution L-Thyroxine between 2011 and 2012, specifically the years that the questions arose."
Other cyclists have failed in their appeals of biological passport cases to the high court in Lausanne, Switzerland. If Kreuziger loses his appeal case, he faces a two-year ban and the possible loss of results in that time period, including his 2012 Giro d'Italia stage win to Alpe di Pampeago.
"I've never doped," Kreuziger wrote in Twitter today. "Keep your fingers crossed for me!"
Kreuziger told Cycling Weekly in 2013 that he worked with banned doctor Michele Ferrari in the past. He said that it was only for training and responded "no, never" when asked if he doped.
Tinkoff-Saxo's Roman Kreuziger free to race again after biological passport anomalies
Court of Arbitration for Sport rejects Roman Kreuziger's appeal against provisional suspension due to possible anti-doping violation
After spending 12 months in office as the president of the Union Cycliste Internationale, Brian Cookson spoke to Cycle Sport