Longtermers: Sam Gupta's Specialized Allez
The 2015 Allez chassis was purchased by our video manager during his bike shop days - when expectations exceeded financial means, untill Facebook Marketplace came to the rescue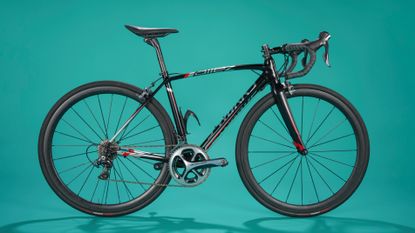 (Image credit: Future)
Get The Leadout Newsletter
The latest race content, interviews, features, reviews and expert buying guides, direct to your inbox!
Thank you for signing up to The Pick. You will receive a verification email shortly.
There was a problem. Please refresh the page and try again.
The Cycling Weekly longermers series lifts the lid off staff members' personal bikes - this time, video manager Sam Gupta shares his beloved 2015 Specialized Allez
This beloved Specialized Allez came into my life when I was a kid working in a bike shop. Being surrounded by all the latest bling meant the desire to upgrade my own ride occupied more of my mind than it should have - but sadly - my bike shop wage didn't really lend itself to being able to afford the aforementioned bling. Not keen to let an imbalance in means vs expectations thwart my aspirations, I set about trawling Facebook Marketplace - where eventually, a Specialized S-Works Allez in my size came up for sale.
The object of desire was being sold by a local racer who had used the bike for a year and was wanting to move it on to make space for next season's rig. To me, this was ideal, buying a second hand aluminium bike did not worry me, and the ability to buy the S-Works moniker for a discount price meant it was a done deal.
An envelope of £50 notes was handed over at the local Sunday race circuit, and my new ride emerged from the back of a team van. The bike went straight to the shop where I worked, and modifications began. Little did I know at the time, but this bike would go on to join me for countless adventures and become the one ride that I've vowed to never, ever sell.
Satin frame finish with unbranded 'knockoff' deep section wheels
The frameset is what made me fall in love. The satin finish on the paint was a perfect balance between gloss and matt. The satin chrome decals set it off and the virtually invisible welds trick the eye into thinking it could be carbon fibre.
Specialized fitted an S-Works level fork to this bike, and it utilised their top level carbon fibre at the time. The aluminium was also hydroformed, meaning they could shape the tubing in a way that closely resembled the Specialized Tarmac, and keep weight down. The overall weight of the frame itself hovers around 1000 grams, which is pretty good going for an aluminium chassis.
The bike predominantly plays host to an Ultegra 6800 groupset. However, in my eyes the Dura-Ace 9000 series is potentially the prettiest looking iteration ever made, so I decided to take the plunge on the chainset and rear mech. Since these are arguably the most visible elements of componentry, I think they do a good job of increasing the bike's curb appeal. And quite frankly the chrome decals on the frame paired with the chrome of the chainset is a match made in heaven.
When I did change the chainset, it provided the opportunity to revise the gear ratios from the original 53/39 chainset. My little chicken legs were struggling, so I opted for a 52/38 and soon found turning the cranks around significantly more comfortable. Paired with an 11-28 cassette, the ratios fell into place.
The Roval CLX40's deep section carbon wheels that came with the bike are sadly no longer with me. After 6 months of use, I decided to sell them before either the value of them disappeared (due to the very first emergence of disc brake road bikes) or I wore through the brake track and again rendered them worthless. As a young lad in a bike shop, I was not in a position to throw away that kind of money for the sake of a couple of extra potential watts. So, I hunted around on the web and purchased a set of Chinese carbon deep sections for £300 or so. Say what you will about Chinese knockoffs, but these hoops have done me very well. They're easy to service with their sealed cartridge bearings, they've never needed to be trued and when paired with a set of SwissStop black prince pads, they've always been reliable when it comes to pulling on the levers.
I've always run the same rubber with this bike: a set of 28c S-Works turbo tyres. For me, they provide a great balance of comfort, grip and downright speed. The qualities of the S-Works turbos are helped by the fact that I run the lightweight turbo inner tubes. They come pre-talced, which further reduces rolling resistance, and also shaves off just over 40 grams per tyre. To keep the wheels in place, I found some fairly inexpensive titanium skewers which furthered the weight reduction by another 70 grams.
Of course, I wanted to get the fit dialled in, so the finishing kit was going to need some work. I nabbed some 38cm Pro Vibe Alloy bars and a 100mm S-Works stem. While I was tempted by integrated carbon bars, my typically stingy self couldn't justify the cost. Plus, I love how easy this bike is to re-cable.
The seat post is one of the few things that has remained the same through my tenure with the bike, but the saddle has not. Up until recently I ran a Specialized S-Works Toupe saddle which I loved however, after nearly a decade of use, it was looking a little worse for wear and I was never a fan of how slipperly the surface of the saddle was. So, I embraced some modern saddle technology and fitted a Fizik Vento Argo 00. While the saddle is slightly lighter, the real gain here was the incredibly grippy surface and increased comfort thanks in no small way to the wider wings.
What's not to love?
Sadly, the bike isn't without its faults. Or should I say quirks. One thing I wish Specialized had done with this bike was to give it a threaded bottom bracket. The months and years I've spent fitting new bottom brackets to try and be creak free aren't worth thinking about. Luckily though I have now found a situation which works nicely. It does however result in using some Loctite on the outer race of the bottom bracket bearings. But you've got to do what you've got to do, right?
Some of the bottle cage bolts now spin within the frame meaning they can't be undone. Before you all start telling me that this can be fixed, quite frankly, I don't care. One bottle is fine for me for the rides I show this bike and really, I don't want to lose the ever so cool S-works bolts - obviously they're worth the pzazz. I do also have to be quite careful with the red paint on this bike. It comes off incredibly easy due to not having a protective clear coat to encapsulate it, but after nearly 8 years of ownership I like to think it's held up pretty well.
As I mentioned previously, I'll never sell this bike so what does the future look like for it? Well, being aluminium I have no doubt that this bike will out last me, so long as we don't get acquainted with the tarmac at speed. One thing I've always wanted to upgrade are the brake callipers, switching these over to some matching Dura-Ace 9000 ones would certainly add a little more bling to the set up. Once worn down, I'm excited to fit some of the new S-Works Turbo tyres after they were updated last year. I'd also like to fit a new S-Works seat post. The current one has been pretty beaten up by winter riding and rear lights mashing up lacquer so it is looking a little worse for wear but over all, I don't see this bike changing much - to me, it's pretty close to perfect for what I'm wanting from a bike.
My riding
My riding now mainly consists of hour long lunch time blasts, a couple hours riding with mates on the weekend, with the odd century when time permits. While this bike has served me well for all those scenarios, these days I'm generally found riding test bikes for work. The result is that my poor Allez is spending most of its time hanging up in storage, with only occasional outings. Should I decide to get back into racing or temporarily migrate to warmer climates, this will certainly be the bike that I'll be using.
The spec
Frameset - Specialzied S-Works Allez
Groupset - Dura-Ace 9000 & Ultegra 6800 mix
Stem - Specialized S-Works 100mm
Bars - PRO Vibe Alloy 38cm
Saddle - Fizik Vento Argo 00
Seatpost - Specialized S-Works
Wheels - Unbranded Chinese
Tyres - Specialized S-Works Turbo 28c
Pedals - Look Keo Carbon
Thank you for reading 20 articles this month* Join now for unlimited access
Enjoy your first month for just £1 / $1 / €1
*Read 5 free articles per month without a subscription
Join now for unlimited access
Try first month for just £1 / $1 / €1
Get The Leadout Newsletter
The latest race content, interviews, features, reviews and expert buying guides, direct to your inbox!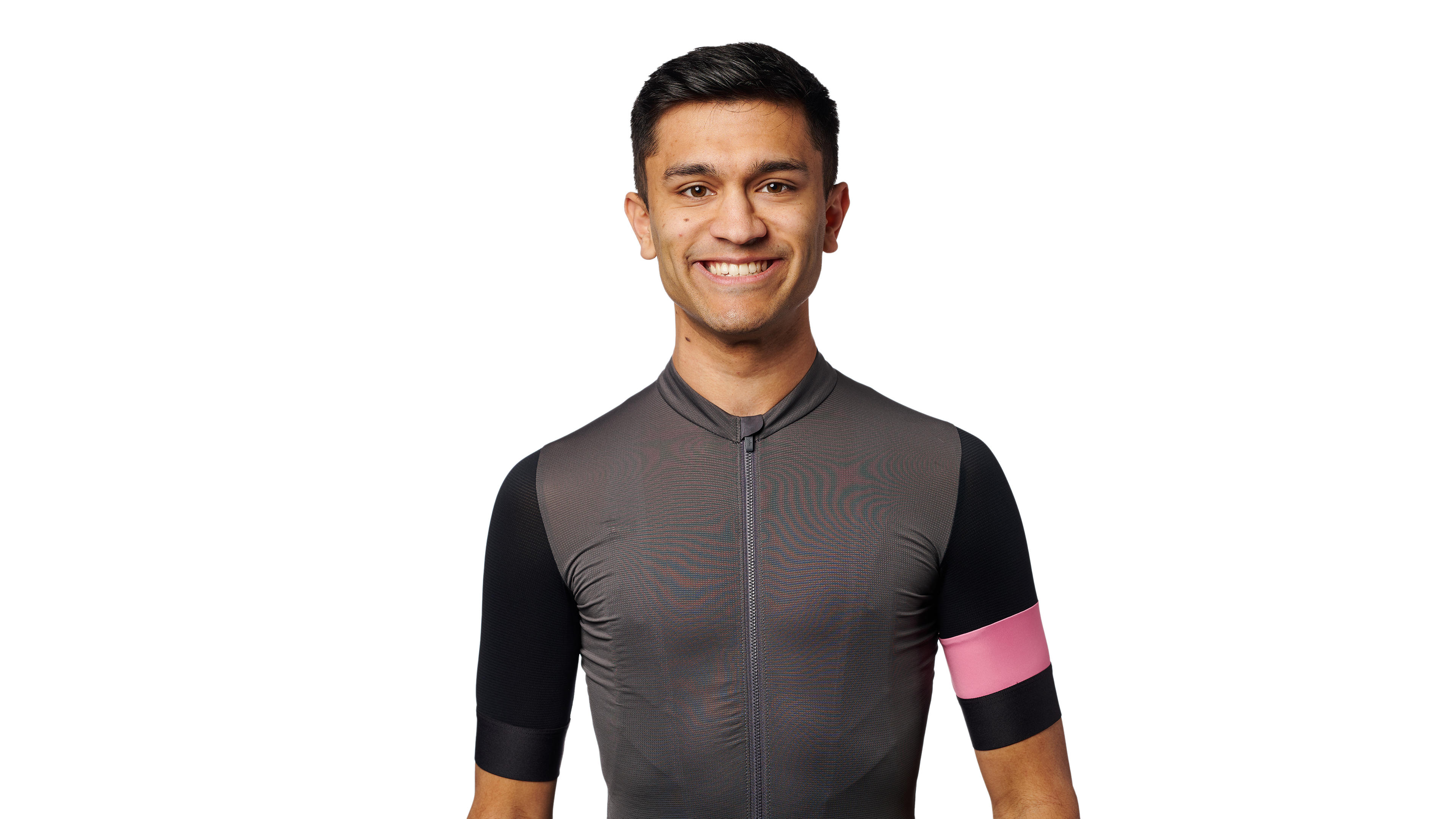 After discovering his love of cycling in college, Sam has always kept two wheels very close. Having spent over five years working in a couple of local bike shops, it's fair to say he enjoys getting hands on. He also loves to push himself to ride ever longer distances and to explore as many new places as possible.
Sam has been Cycling Weekly's video manager since January 2022. You'll find him on our YouTube channel where he brings you the latest cycling tech news, rides, reviews and all of the most important new launches while taking in some incredible cycling adventures too.