Park Tool TW1 torque wrench review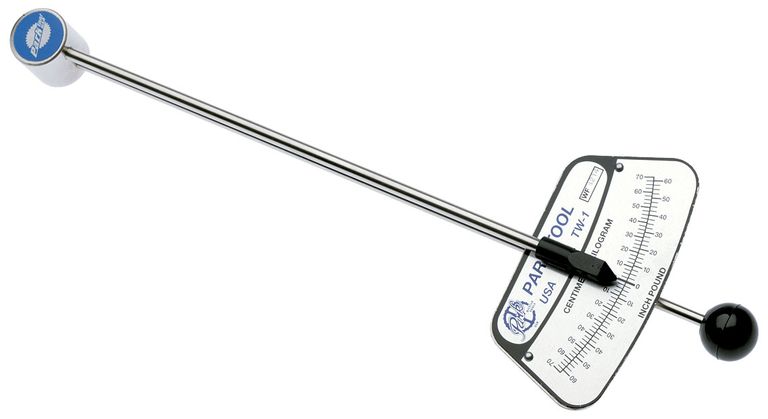 Even when you know the correct value, it's nowhere near as user-friendly as with the ratchet-style wrenches. At nearly 50 quid, I wouldn't consider this a good investment
For
+

Park Tool means good quality and workmanship

+
Against
-

The scale is not in Newton metres

-

Difficult to use accurately

-

Expensive

-
Park Tool makes some amazing bike-specific tools; unfortunately this isn't one of them. The simplistic beam style of the Park Tool TW1 torque wrench is really very basic compared to the alternatives in this grouptest.
The design might be simple, but using it is not. I found it hard to use with any real degree of accuracy, even though the force range is small: 0-60 lbf/in; roughly equivalent to 0-7Nm.
However, it doesn't have Nm on the scale, probably due to Park's US roots, instead just inch-pounds (lbf/in) and kilogram per centimetre (kgf/cm), which means you must first convert to the units that are most commonly quoted on products.