Katusha join Orica-GreenEdge in leaving the MPCC
Katusha leaves the Movement for Credible Cycling after being put in a tough spot over the voluntary suspension of the team after doping offences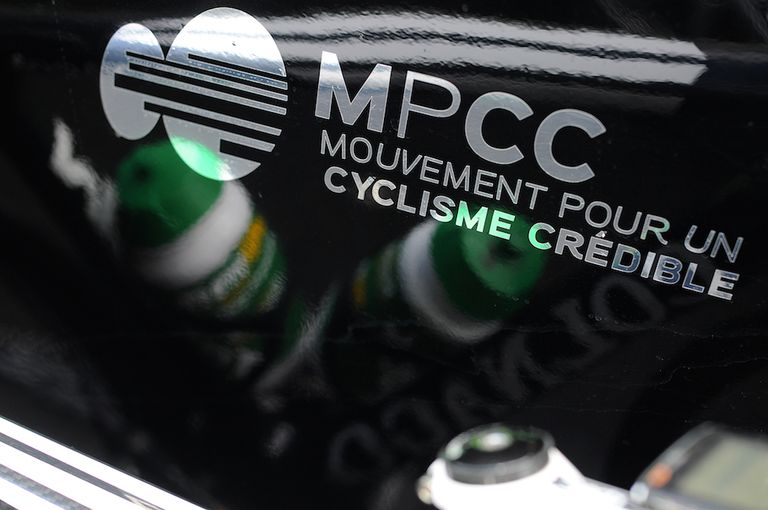 After Tuesday's decision by Orica-GreenEdge to leave the Movement for Credible Cycling, Russian team Katusha has followed suit by exiting the organisation.
Unlike Orica, Katusha have had their anti-doping issues in recent months, escaping a ban from the UCI after two failed drugs tests in the past six months, but under MPCC rules the team would need to serve a suspension.
In a press release, Katusha point out that the UCI has adopted some of the MPCC's rules, such as the no-needles policy and suspending teams with multiple doping offences.
But the team say that because the MPCC's rules on suspensions have not been relaxed they are put in a difficult position and have therefore renounced their membership.
"On the one hand the Disciplinary Commission of the UCI decided not to impose any team suspension following the cases of Luca Paolini and Eduard Vorganov but on the other hand the MPCC still considers that a suspension is necessary in application of its own rules," Katusha's statement read.
"Moreover, a suspension of Team Katusha during a WorldTour race based on the MPCC Rules would violate the UCI Regulations of mandatory participation and the Disciplinary Commission would then be obliged to sanction the Team."
Alexander Kristoff reveals his toughest day on the bike
Despite now being outside MPCC rules, Katusha insist they will be voluntarily adhering to some of the organisation's initiatives, such as the prohibition of Tramadol and the imposition of rest for riders with low cortisol levels.
Three WorldTour teams left the MPCC in 2015 - Lampre-Merida, LottoNL-Jumbo and Astana - and with Orica and Katusha's departures the MPCC is left with just seven top-tier teams.