Rapha adds new lines to winter discounts: save up to 50% ahead of the January sales
The big reductions are back with up to 50% off bib shorts and 40% off winter jerseys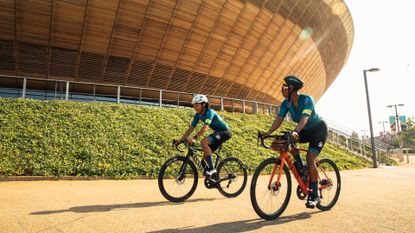 (Image credit: Future)
Rapha's winter sale is back on, with huge discounts across the range - from bib shorts, sunnies and shoes to much needed winter warmers like bib tights, long sleeve jerseys and rain jackets.
There's up to 50% off right now, plus an extra 10% for new customers - so now really is the time to get hold of some quality kit.
You can pursue the whole range over on Rapha's deal landing page just here. Or scroll down below for a few of our top picks from the range...



Rapha Cycling Kit January Sale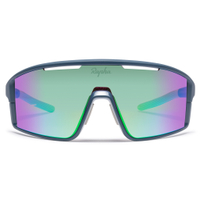 Rapha Pro Team Full Frame Glasses
Perhaps not the first thing that springs to mind for winter riding, but a good set of sunnies never goes amiss - and we were quite impressed by these when we had them on review.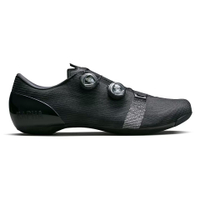 Rapha Pro Team Shoes
Perhaps best used inside than outdoors right now - especially if you want to preserve the looks of the brighter colours these are available in. We found that the fit was quite narrow when we had them on test, so do bear that in mind.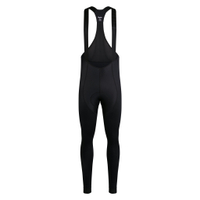 Men's Rapha Pro Team Training Tights
An excellent pair of winter tights with a close fit, low profile chamois and an excellent set of sustainability credentials. These don't offer water repellency, but then the breathability is good and the fit conforms very well - so there are pros and cons. You can read our full review over here.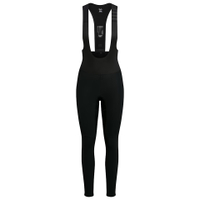 Women's Rapha Pro Team Winter Tights
In constrast to the men's tights just above, these do have a water and wind resistance and are perfect for foul days out in the winter weather. They're very warm too. The tights feature a clasp for when nature calls, but the magnetic attachment is a little bit fiddly. You can read more in our review just here.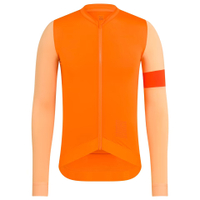 Men's Rapha Pro Team Long Sleeve Training Jersey
An excellent staple of winter riding. On warmer and dryer days, it can be worn just on its own, taking the edge off the chills and with great breathability. In the worst winter weather it can be paired with a merino baselayer and a hardshell rain jacket for a toasty warm combination. Read more in our review.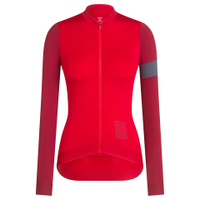 Women's Rapha Pro Team Long Sleeve Training Jersey
We haven't tested the women's specific cut of this jersey. But in terms of the materials, all the same points will still apply regarding its application across spring, fall and winter - there is plenty of scope for layering with this jersey.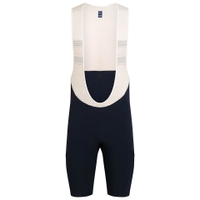 Men's Rapha Cargo Bib Shorts
These were some of the first cargo bib shorts onto the scene and they are very much still some of the best on the market. The basic construction of the shorts with the supportive material and comfy chamois is excellent and the cargo carrying capacity is almost infinitely useful. Read more in our review here.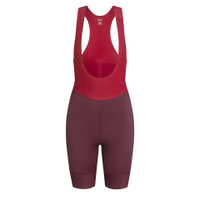 Women's Rapha Pro Team Bib Short
We've tested a lot of Rapha's bib shorts, the Classic Women's Bib Shorts and the Souplesse Detachable Race Bib shorts being the first that spring to mind. Considering the fit of both of those and the general quality across the men's rage as well, we would be quite confident in picking up a set of these too.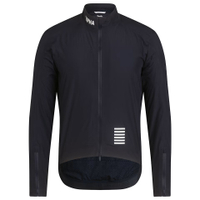 Men's Rapha Pro Team Insulated Gore-Tex Rain Jacket
We've reviewed the women's version of this jacket and were highly impressed by its imperviousness to the foulest weather and very much appreciated its insulating qualities. We did find that the sleeve ends were quite narrow and the pocket placement was quite high - whether that applies to the men's model we've not yet tested.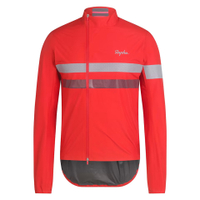 Men's Rapha Brevet Gore-Tex Rain Jacket
In terms of the fit, weather-proofing, breathability and packability, this jacket is absolutely brilliant and a must for every ride where there is any possibility of rain. The off-set zip is supposed to play more nicely with a jersey underneath, but it did result in a few fumbles in the process of re-learning the location of the zip. You can read the full review over here.
Thank you for reading 10 articles this month* Join now for unlimited access
Enjoy your first month for just £1 / $1 / €1
*Read 5 free articles per month without a subscription
Join now for unlimited access
Try first month for just £1 / $1 / €1
Tom is a News and Features Writer at Cycling Weekly, and previously worked in communications at Oxford Brookes University. Alongside his day job, prior to starting with the team, he wrote a variety of different pieces as a contributor to a cycling website, Casquettes and Bidons, which included interviews with up and coming British riders.