Carbon-soled road shoe test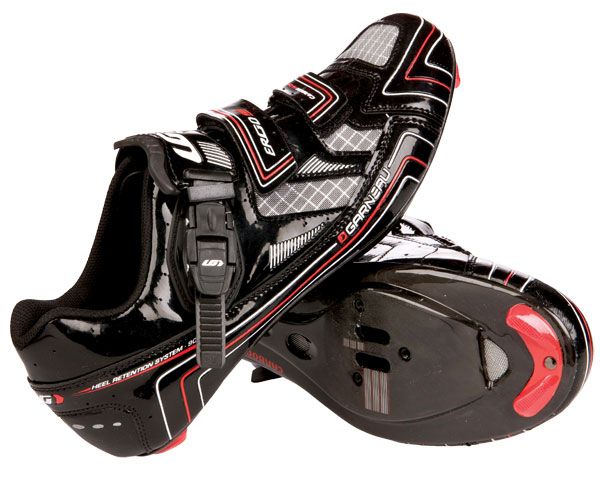 Summary
With a £200 budget, you've masses to choose from in the road shoe market. Where to begin? Our in-depth test examines 11 of the best
Products
Lake CX236C
Lake CX236C £169.99
£169.99
Score
DMT Ulta light
DMT Ultra Light £165
£165.00
Score
Bontrager RXL Road
Bontrager RXL Road £189.99
£189.99
Score
Giro Trans Road
Giro Trans Road £149.99
£149.99
Score
Vittoria Hora
Vittoria Hora road shoe £199.99
£199.99
Score
Shimano R170
Shimano R170 £149.99
£149.99
Score
Gaerne G. Futura
Gaerne G. Futura £139.99
£139.99
Score
Pearl Izumi Elite III
Pearl Izumi Elite III £159.99
£159.99
Score
Fizik R5B Uomo road cycling shoe is the Italian brands entry level option, though they certainly look everything but a
£129.99
Score
Mavic Pro Road
Mavic Pro Road £180
£180.00
Score
Verdict
First, let?s talk about price. Doubtless you?ll have seen many of these shoes advertised at lower prices, quite possibly within the pages of this very magazine.
While we don?t want to delve into the murky world of online versus high street, we would like to point out the importance of making sure you get the right shoe for you. We?d strongly advise a visit to your local bike shop to try different brands and sizes, unless you can find a helpful online supplier with a hassle-free returns policy.
All the shoes here are well worthy of your wages. Your personal choice will likely come down to which suits your foot shape the best, which matches your riding goals and which you like the look of the most.
There were standout shoes, though and no test would be complete without a podium. On the bottom step, the Gaerne G. Futura punches well above its price, offering a high level of quality, comfort and performance at a relatively low cost. The runner-up spot goes to Giro?s Trans Road.
Uncomplicated, light and comfortable, these performed well throughout testing. But when it came to striking the right balance between price, practicality, performance, comfort and weight, there can only be one winner. Shimano?s R170 was a revelation; its understated looks mask a brilliant design that deserves to appeal to the masses.