Nine road bikes we're excited to see redesigned in 2024
Launch season is beginning to wind down, but we know there will be new and exciting models released next summer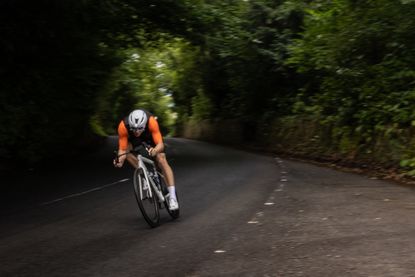 (Image credit: Specialized)
The summer months are typically rife with new bike launches. Now, as the peak season winds down, it appears that the latest crop of fastest, lightest, stiffest and - often confusingly - most compliant machines have already been unveiled.
That gets us thinking: what can we expect from the launch calendar that's yet to be? Which bikes will receive a makeover in 2024?
We've got our crystal ball out, and pulled together a list of models we think could do with an update next year - plus, I've added a few I'd personally just love to see come out with a new incarnation.
Without further ado, here are nine bikes we'd like to see re-launched next year...
Cannondale Lab 71 SystemSix
We'll start with what feels like a bit of a no-brainer - in fact, we really expected this one to land this year.
In March, we saw the launch of the new Cannondale SuperSix, the brand's do-it-all all road race bike. At the time it also launched the Lab71 moniker which stands to be Cannondale's branding for range-topping bikes, utilising a higher grade of carbon fibre.
After the SuperSix was launched, Cannondale also released a gravel going Lab71 Topstone. Clearly, it's fairly easy to put the new carbon fibre into pre-existing moulds, so a Lab71 SystemSix should be on the cards.
However, the SystemSix in its current guise is a bike that's been around since 2018. Since updated UCI rules which allow for more creativity when it comes to tube profiles mean that Cannondale could potentially have something really whacky in the works. Perhaps, the brand will lean into the elongated head tube like Specialised SL8.
It's not out of the question that the brand could just let the SystemSix fade away and halt production of the model. The lack of an aerobike could then be countered, by making the next generation of the SuperSix even more aero, as per Specialized's approach with the Tarmac, whereby we see aero features at the front and lightweight features at the rear.
Cannondale Caad 14
We're pretty confident that we can expect an update to the Caad13, and logic dictates it be called the Caad14.
This is a bike we're really excited about. A high-end aluminium frame has a lot going for it, and with the right specification, they can be just as light as their carbon counterparts but for a fraction of the cost.
In reinventing the Caad14, we hope to see Canonnondale take a leaf out of Trek's book: in its most recent Emonda ALR launch, it opted for more aggressive geometry and stripped out a lot of weight from the frame by refining the tube shapes.
Trek also maintained a classic looking frame shape with no dropped seat stays, something we'd like to see in a potential Caad14. And, working on making the frame a lot lighter, ideally around the 1000 gram mark, would be a good move.
My personal hope for a potential Caad14 is that the brand also releases a Lab71 version. It would have the Lab71 paint job, the Momo Design bars with the top end RSL wheels, the same fork as found on the Lab71 SuperSix, a Dura-Ace groupset and a Cramicspeed bottom bracket.
Would it be overkill? Absolutely. Would it make much sense? Not really. But would I absolutely want it and be prepared to pay for it? 100%.
Giant TCR
Quite recently Giant updated its endurance bike, the Defy. It made the bike a whole lot lighter, made it slightly more performance-orientated, and supposedly made it more comfortable. What struck us most was the former: the big reduction in weight.
This drop in kilos demonstrated what Giant is capable of when it sets its sights on making something light. To bring a Defy frame weight in at a claimed 785 grams really shows how light a new version of the climbing focused TCR could be. It's highly likely that a potential new TCR could come in at the low 600-gram region.
The weight savings could also go further than just the frame, with the brand's own components and Cadex wheels, it has the ability to strip weight out of every part of the bike and full builds could land in the region of the low to mid 6-kilo range. The current top-end TCR is coming in at a claimed 6.7kilos, so seeing this drop by a few hundred grams is certainly a possibility.
One question looms though, that being, would it really make any difference? Probably not, having a reliable and versatile bike is certainly more valuable. But, if Giant were able to combine all these attributes, then that would be a pretty exciting proposition.
Trek Emonda
After Trek launched the new Madone back in 2022, it's safe to say it turned a few heads with its 'Isoflow hole' in the seat tube. Time has passed, and most riders are pretty well accustomed to the look of it, now.
Isoflow to one side, the Madone itself is also a wicked bike to ride - which is one of the reasons we're getting excited about a potential new Emonda.
As the Emonda sits in Trek's range as a do-it-all/climbing race bike, we don't think it would be out of the question to see an Emonda also get an IsoFlow hole. It would aid the bike's aero performance, and since Trek claim it also helps save weight, then that ethos also matches the Emonda.
Naturally, as the Emonda is not a full aero bike, it would be lighter, and would perhaps try and get close to the Tarmac SL8 in weight. Since the Madone does require a decent level of flexibility and skill to deal with the fast steering feel, a slightly softer version in the form of an Emonda could be the perfect road race bike for a much larger segment of the market.
Pinarello Dogma F
Pinarello has been mighty active in the past year with the launch of two brand new ranges of bikes: that being the X series and F series which replaced the Price and Paris respectively. We also saw the new Dogma X, which now sits at the top of the X series range.
However, the brand's flagship, range-topping Dogma F was last updated in 2021, so perhaps, we could have a 2025 bike launched late next year.
Being the winningest bike over the last 15 Tours de France, and Pinarello sticking to its guns that it 'doesn't make a bike for each occassion', we're not sure what the brand would aim to do with the bike, it would likely be a very iterative update rather than something drastically new. So, we'd expect to see updates along the lines of the bike being slightly lighter, stiffer and more aero - as per usual.
Cervélo Caledonia
Launched back in 2020 was the Cervélo Caledonia, the brand's road going endurance/all-road bike - a popular category in the past few months since Canyon's Endurace and Specialized's Roubaix have also taken to the same space. Cervélo has the opportunity to bring an updated version of the bike that really rivals those of the market leaders.
We gave the bike 4.5 stars when we reviewed it - our only quarm being tied up in the price compared to competitors, so, if Cervélo can come in alongside the other options on the market, it could land as a great option for customers.
It seems likely that the brand would increase tire clearance from the current 34mm and perhaps build in a greater amount of in-frame storage, but in terms of rideability and current geometry, we're already big fans of what it's created.
Cervélo R5
Sticking with Cervélo, the R5 is also potentially coming to the end of its product cycle. The R5 does sit alongside the S5, so you either have your climbing bike or your aero bike - and the brand has previously said it doesn't want to dilute either of them.
The R5 is already pretty light as the frame comes in at a claimed 700 grams which is very good, so perhaps if it were to be updated, we may see a marginal improvement in weight. However, refining the frame shape to potentially become a little more aerodynamic without stepping on the S5's toes could net a greater improvement while also making it a bit stiffer.
Again, we think this would be an iterative update, but still an exciting one.
Scott Addict
Last on our list is the Scott Addict. Scott launched the aero-focused Foil less than 18 months ago and so it's clear that it has no intention of creating a 'do-it-all' road bike which means we could be in for yet another stripped-back specialist climbing bike.
We've always thought the Addict looked great and previous generations of the bike have been a pleasure to ride too, so if the current model were to be replaced with something even lighter and stiffer than before then it seems likely that that's only a recipe for success.
Thank you for reading 20 articles this month* Join now for unlimited access
Enjoy your first month for just £1 / $1 / €1
*Read 5 free articles per month without a subscription
Join now for unlimited access
Try first month for just £1 / $1 / €1