Best Black Friday Halfords deals 2021: Save on e-bikes and turbo trainers
Our pick of the best deals on Halfords for this Black Friday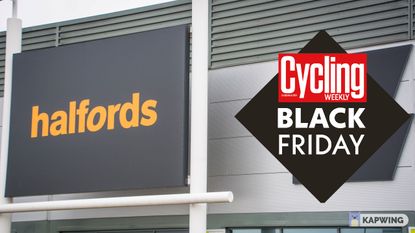 (Image credit: Halfords)
Halfords has joined in with the Black Friday discount bonanza, with a range of Black Friday e-bike deals as well as Black Friday turbo trainer deal and more.
We've picked our three favourite e-bike deals from three different price points, they all feature considerable discounts, which is impressive considering the increased demand in e-bikes over the last year or so.
Also included below are some tools that might make your life easier when repairing your bike, with a few alternative tech items that could spark your interest too.
If you aren't able to find what you're looking for from Halfords though, our best Black Friday bike deals 2021 hub page will help point you in the right direction for all the best deals and savings over this cyber week on all things cycling related.
Best Black Friday Halfords deals
More Black Friday bike deals...
Thank you for reading 5 articles this month* Join now for unlimited access
Enjoy your first month for just £1 / $1 / €1
*Read 5 free articles per month without a subscription
Join now for unlimited access
Try first month for just £1 / $1 / €1