Kinesis launches £1500 G2 adventure bike
New bike has wide tyre clearance and mounts for guards and rack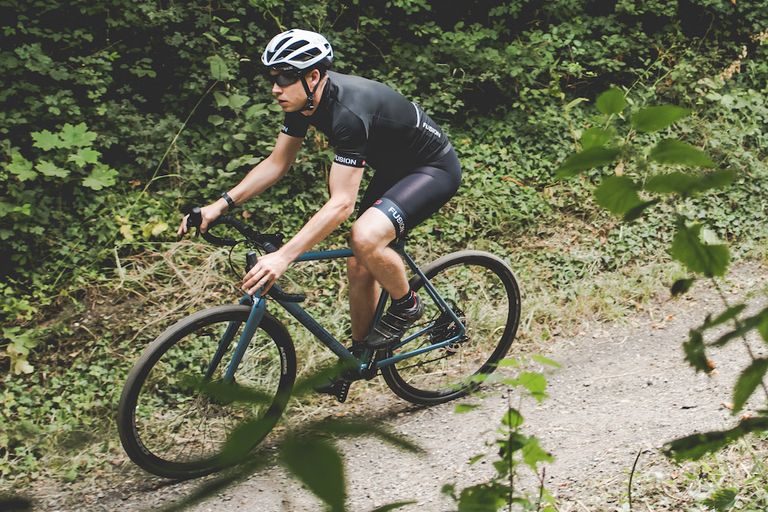 The new alloy G2 is the third tier of Kinesis's expanding adventure bike category, sitting below the titanium Tripster ATR and the alloy Tripster AT, which was launched last year and features in our 2017 Editor's Choice.
The bike is aimed not just at adventure riders though, with Kinesis saying that it can also be used as a winter commuter and for cyclocross as well. The geometry has been tweaked from the Tripsters, with shorter chainstays and slightly shorter head tubes for livelier handing and a lower position.
For equivalent ride comfort in the smallest 51cm frame size, this has a sloping top tube. This decreases the seat tube length to 49cm, whereas the non-sloping top tube of the size 54 results in a 54cm seat tube. The sloping geometry allows a longer seatpost extension and more stand-over clearance.
Kinesis uses a shorter stem on the 51cm size too, allowing toe overlap to be avoided through the longer top tube this permits. There's a carbon fork and frame clearance for the 40mm tyres which are popular on adventure and gravel bikes. There are also all the mounting points needed for a rack and mudguards.
There are four frame sizes in all, ranging from 51cm up to 60cm. Kinesis keeps things simple by only offering the G2 in one colour: Slate Blue.
Whereas the Tripster AT and Tripster ATR are sold frameset only with a build kit available to buy separately, the G2 is offered as a complete bike. It comes with SRAM Apex 1 hydraulic disc brake groupset.
There's internal cable routing and 12mm thru-axles, while the wheels are tubeless ready with Alex rims and Schwalbe G-One Allround 40mm tyres. The flared bar uses a short stem from 8cm up to 10cm, dependent on frame size.
Kinesis says that the G2 can be pre-ordered now, with shipment slated for October 2018. The weight of a size large G2 is quoted at 10kg.