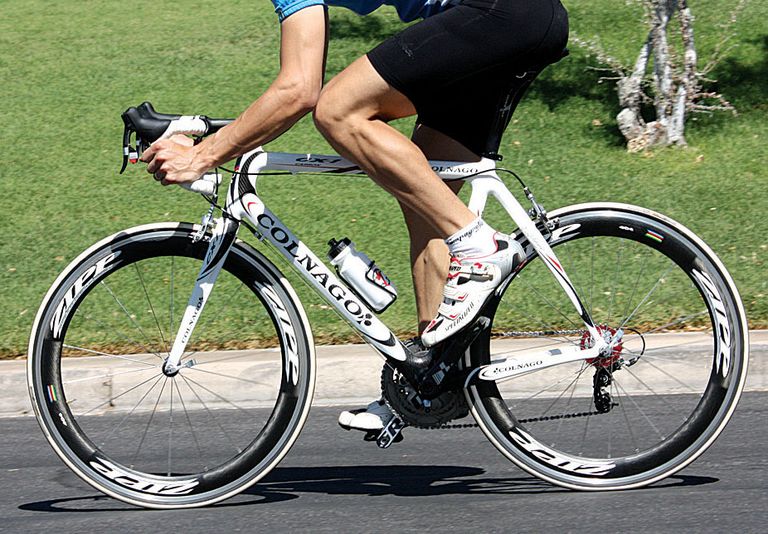 If you've always wanted a Colnago but have been put off by the 'Italian' handling and craved something more modern, then the CX-1 is probably just what you have been waiting for.
For
+

Monocoque frame construction

+

Sharper handling than lugged Colnagos

+

Semi-integrated headset
Against
-

It's not a traditional Colnago
There is something of a quiet revolution happening at Colnago and the CX-1 is on the front line.
Whereas the traditional frames and bikes have been made in a tube and lug format, the new generation of front triangles are monocoque and made in the Far East. Colnago says the CX-1 is the flagship model but perhaps the traditionalists won't agree, and the addition of a semi-integrated headset will do nothing to appease them either.
To ride, the difference is certainly immediately appreciable — the CX-1 feels much sharper than the older lugged carbon bikes. It still has a Colnago feel but is more precise and definitely firmer, making it feel more lively.
COLNAGO CX-1: SPEC
DistributorWindwave, www.windwave.co.uk
Price £2,099 frameset
Frame Colnago HM carbon, B-Stay
Fork CX-1 carbon
Size range 42, 45, 48 to 58 in 2cm increments
GroupsetSRAM Red
Wheels Zipp 404
Size tested 58cm