December's Tech of the Month: Zipp 454 NSW wheels, Garmin Vector 3 pedals and a prototype thru-axle
This December, we've got some seriously flashy new kit to show you, hot off the production line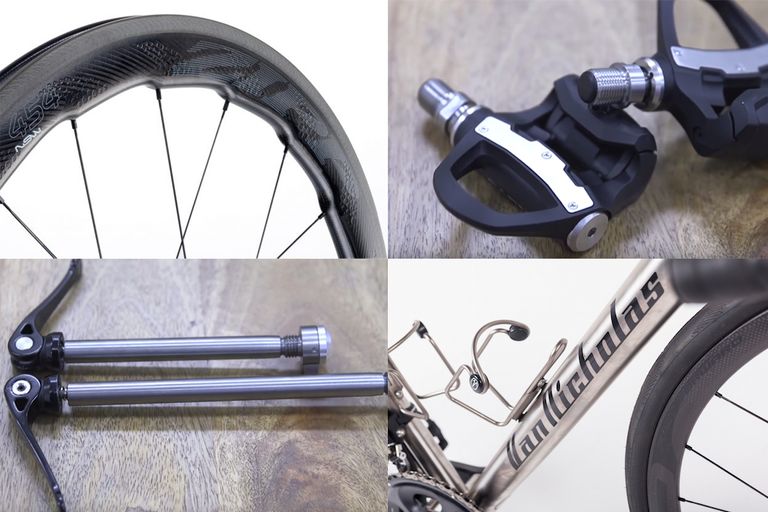 Zipp 454 NSW wheels
Zipp looked to biomimicry for its 454 NSW wheels, taking inspiration from the tubercles on the skin of humpback whales and sharks to design in features to reduce drag and improve stability in cross winds.
We've a quick explanation of why Zipp says that they're better at holding their speed in winds at high yaw angles. They also come with Zipp's latest, lower friction hubs and improved braking surface.
Q-Squared prototype quick release thru-axle
Most disc brake bikes now come with thru-axles. They improve stability of the wheel-frame interface, help when positioning the disc rotor and deal better with the forces generated by disk brakes.
But the standard design is slow to change. Belgian cycling inventor Jan Deckx, whose previous ideas have included a cassette which stays in the frame when you take out your rear wheel, has been working with Ridley on a better thru-axle design and his prototype should let you get your wheel out in under a second, using a screw in end-piece with a quick release button.
Garmin Vector 3 power meter pedals
Garmin has addressed some of the weak points of its previous designs with the Vector 3 power meter. Gone are the external pods, which were prone to damage, and you don't need to tighten them to a specific torque to get an accurate power reading.
They'll run for 120 hours on their coin cell battery. At 323g, they're light too – a set of Dura-Ace pedals weighs 249g.
Van Nicholas Skeiron
Van Nicholas specialises in titanium framesets and its new Skeiron won a gold award at Eurobike 2017. It features disc brakes and internal cable routing. Kitted out with Ultegra Hydro groupset, our test bike weighs a smidgen under 9kg.