Tech of the week: new wheels from Mavic and Hunt, new off-road bikes from BMC and Canyon and more
Plus new cycling kit from Rapha and Mavic and our Tech of the Month video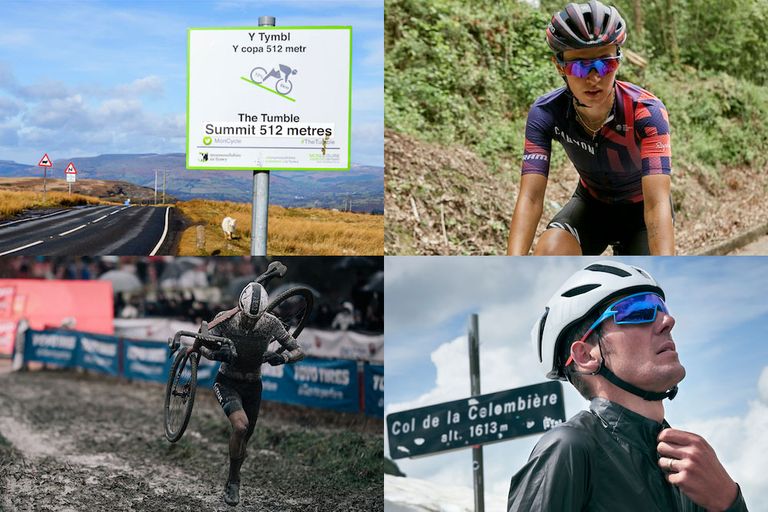 New wheels and off-road capable bikes
Mavic has updated its Cosmic Ultimate wheels, making them tubeless ready and adding some rather flashy new features like welded-in carbon spokes that cross the entire diameter of the wheel, via the new all-carbon hubs. It's also told us why we need tubeless tyres, with a slew of research on their rolling properties.
If you need to ask the price… actually, it's €3500. You could get ten sets of Hunt's updated 4Seasons Disc tubeless ready wheels for that – we've been out riding them and tell you what's new and what we thought.
We've asked why the pros haven't changed to tubeless yet. They are beginning to take to disc brakes though, with a new disc brake Trek Madone and Specialized Venge both spotted in competition last week, along with an updated rim brake Ridley Noah.
Another new bike launched last week was the BMC Roadmachine X. With clearance for 34mm tyres, a single ring groupset and yet more disc brakes, it's designed to take you off-road as well as on. And Canyon has added two new framesets to its Inflite cyclocross race bike range: one carbon and the other alloy, with six different specs and prices from £1299 up to £4199.
But not everyone is a fan of single rings, with the boss of Aqua Blue Sport launching a Twitter rant after his rider Mark Christian dropped his chain during a break in the Tour de Suisse.
New clothing from Mavic and Rapha
Mavic has been busy on its clothing lines as well as its wheels, with a new aero helmet, new racing shoes and a Shakedry jacket-and-insulated vest combo designed to see you through wet, cold and wet-and-cold conditions.
And Rapha has a new women's capsule collection released to celebrate the Rapha Women's 100. It's worn by the Canyon-SRAM team at the Women's Tour and available to buy too.
While if you like badges to personalise your kit, Café du Cycliste has a new one for The Tumble in Wales, which you can get for free if you buy its clothing and prove on Strava that you've completed the climb. We've also scouted out five steep and long UK climbs that no race has yet used.
With June upon us, we've had our Tech of the Month video with Zipp, Pirelli and an Italian custom carbon bike featured. And now that summer riding weather is here, we've given you our pick of summer mitts and told you about new cycling sunscreen brand Pelotan.
And don't forget to have a look through our pick of this week's bargains if you're after new cycling kit.