British Cycling set to face Olympic funding cut due to slump in lottery ticket sales
Around £30 million less will be available for Olympic and Paralympic sports in the run up to Tokyo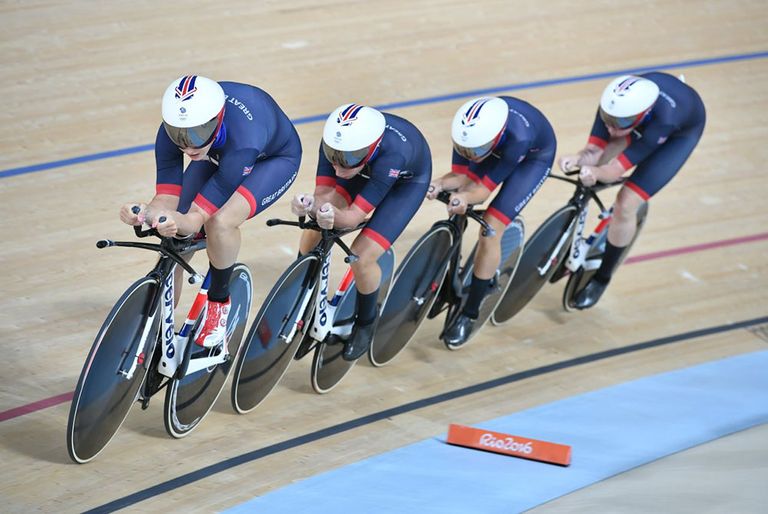 (Image credit: Watson)
British Cycling could face a cut in funding in the run up to the Tokyo Olympics because of a dramatic fall in the sales of lottery tickets.
For the four year period leading up to the Rio Olympics, British Cycling received just over £30 million in funding from UK Sport, which distributes lottery money to sports governing bodies.
>>> Bradley Wiggins names in British Cycling's 2017 podium programme
However, according to The Independent, the continuing fall in the number of lottery ticket sales means that UK Sport is likely to have £30 million less to give out in the build up to the Tokyo Olympics, a total reduction of around nine per cent.
That could mean that cycling, which would have been expecting increased funding as a result of exceeding its 10 medal target in Rio, may in fact see a funding cut.
Watch: Ed Clancy and Owain Doull on life at the Rio Olympics
"The issue for UK Sport is we have to make some difficult decisions," said Rod Carr, the chair of UK Sport.
"What everyone will see is that very many of the sports may well have less funding but that's maybe because of the efficiencies that have been made. But if we don't get a solution before next Wednesday from Government the reality is that yes we are going to have to make some hard decisions."
>>> 'Only one man can become British Cycling performance director but I'm not sure he'll apply
British Cycling, which did not wish to comment, has seen a rapid increase in its funding over the past four Olympic cycles, increasing from £5.4 million after the Sydney Olympics in 2000 to more than £30 million for Rio.
Over the same period, National Lottery operator Camelot has seen a dramatic decline in ticket sales. Sales fell by £226m from April to September this year compared with the same period last year, a trend that is expected to continue.