We've tracked down the best Cyber Monday Garmin deals just for you
The best deals available this Cyber Monday from cycling tech giant Garmin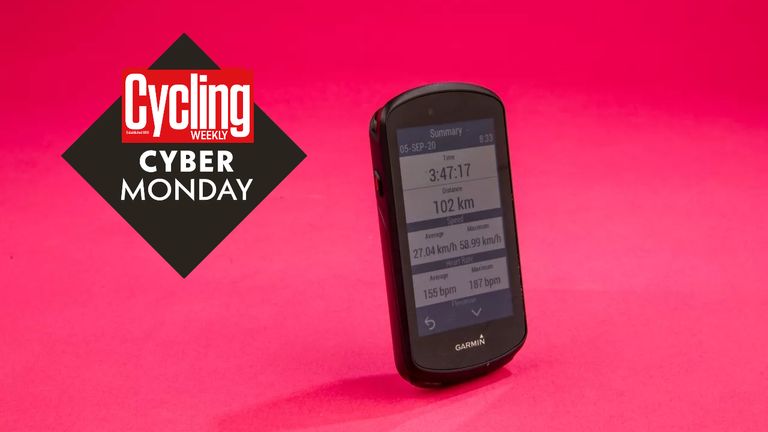 (Image credit: Garmin)
Garmin is one of the most sought after brands in cycling, with its GPS computers, power meter pedals and smartwatches regularly winning tests, so bagging yourself a discounted gadget makes a lot of sense.
Garmin themselves hold back on cutting their prices too significantly, but other retailers went above and beyond for Black Friday, and will do so again for the very best Cyber Monday deals.
We've navigated our way to the best deals around just for you so you can sip your tea and have a biscuit while we do the work for you. We are good to you, aren't we?
Best Cyber Monday Garmin deals: quick links USA
Best Cyber Monday Garmin deals: quick links UK
Best Cyber Monday Garmin Edge Cycling Computer deals: USA
Best Cyber Monday Garmin Edge Cycling Computer deals: UK
Cyber Monday deals on Garmin Vector Power Meters: USA
Cyber Monday deals on Garmin Vector Power Meters: UK
Cyber Monday deals on Garmin smartwatches: USA
Cyber Monday deals on Garmin smartwatches: UK
Best Cyber Monday deals on Garmin accessories
Cyber Monday deals on Garmin accessories: USA
Cyber Monday deals on Garmin accessories: UK
More Cyber Monday bike deals
Thank you for reading 5 articles this month* Join now for unlimited access
Enjoy your first month for just £1 / $1 / €1
*Read 5 free articles per month without a subscription
Join now for unlimited access
Try first month for just £1 / $1 / €1