Garmin Edge 520 first ride
Last week Garmin launched several products. Arguably the most impressive may have slipped through relatively unnoticed, the new Garmin Edge 520.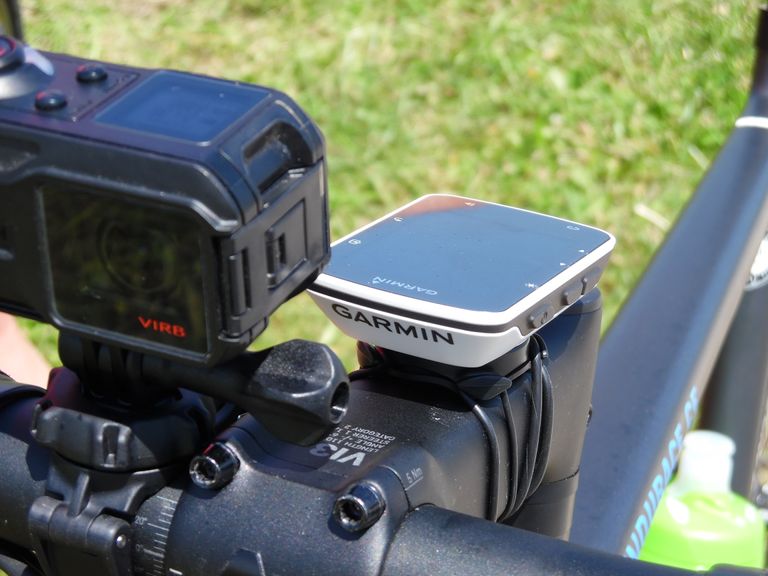 Garmin prides itself on giving its users "Knowledge" and then "Motivation" to achieve their goals. The new Edge 520 is said to achieve the above by providing cyclists with a complete package of cutting edge features.
Knowledge
The Edge 520 has an array of fitness and performance features. In theory, it will provide you with the training guidance and analysis to quantifiably improve your performance.
The Edge 520 can provide VO2 assessment by looking at your HR variation, your user profile and comparing this with your power output. To do this you would need to ride for 20 minutes at 70% of your maximum heart rate, which is likely to be achievable on most rides.
It can also track your functional threshold power and provide your comparative wattage/kilo tracking over time.
Working with Garmin's vector pedals the newest Edge device can analyse the biomechanics of your pedal stroke. The Edge 520 looks at each pedal stroke, showing where your power is put through the pedal, and it can display how much time and power you are spending in and out of the saddle.
In addition, you can also receive recovery advice. On your next ride the device analyses your warm up to give guidance on what effort you should aim for in the ride.
Motivation
With all the potential data analysis said above, a rider should be able to stay very motivated, especially with the new Strava Live Segments.
Another thing that will appeal to many, especially during the bleak winter months spent on the turbo, is that the Garmin 520 is claimed to be able to bring outdoor rides inside. The Edge 520 is said to be compatible with certain ANT+ indoor trainers which will allow your indoor trainer to reflect outdoor rides with the resistance reflecting the gradient.
The Ride
While Cannondale-Garmin riders are currently using the Edge 520 in the Tour de France, we were able to have a first ride at a rather more sedate pace.
The latest Garmin device was easy to install and the GPS pick up was quick. Having only ridden for two and half hours, we cannot confirm the claimed up to 15 hours of battery life.
The computer's claimed aerodynamic design and 2.3" high resolution colour screen provide good visibility.
The Edge 520 is the same size as the Edge 500, which means your bars are not overly cluttered- in the above picture the Varia display could be dispensed with by using an display overlay on the Edge 520.
Moving from screen to screen is intuitive, and even with up to 9 features on display visibility is good.
A feature that was helpful, especially for someone new to riding with power, was seeing the comparative power through each pedal.
The Edge 520 is expected to available later this summer with an expected RRP of £239.99 and £299.99 when bundled with a heart rate monitor, cadence sensor and speed sensor.
After a very impressive first outing, we're looking forward to giving the Edge 520 a full run through later this year.
For more information go to Garmin.