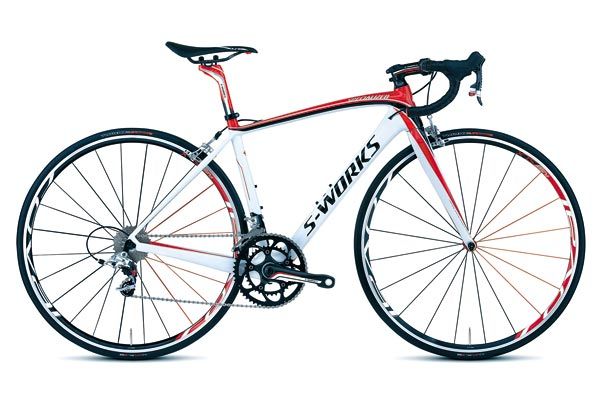 The Amira has been available in the States for a while now, but a new and improved version is hitting our shores for the first time.
Built for women who take their riding seriously, this isn't just a 'pinked and shrinked' bike. The Amira is designed using female-specific data, allowing Specialized to use much smaller 'rider weight' safety factors.
The result is a bike that is light and stiff enough for it to be the team bike of the HTC-Highroad women's squad, a fact that should give us a pretty good idea as to how well the bike can perform.
The Pro version will be a full-carbon frame; weighing just under 14lb (6.3kg) when fully built, and fitted with Ultegra Ui2 for £4,500 complete, it should whet the appetite of most serious riders.
The Pro will be in the shops from around November, although the lower price point Amiras should be available from later summer, in sizes between 44 and 56cm.
Contact: www.specialized.com