July's tech of the month: Budget special with Garmin, Wahoo, Hunt and Canyon
You asked for it and so we've done it and budget special of tech of the month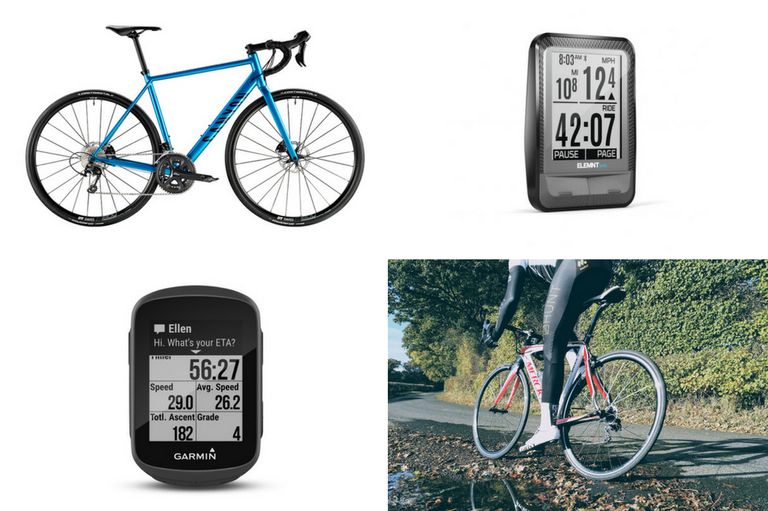 July's tech of the month is a budget special and each team member brings their favourite budget product. Guest presenter James Bracey goes head-to-head with the people's favourite Rupert Radley over which cycle computer offers up the best value for money, while tech editor Symon Lewis talks through why Hunt's wheels are a no-brainer and how good that disc-brake equipped Canyon is.
Wahoo Mini
The Wahoo Mini is a mirroring device which means it'll use your phone's technology (GPS etc.) to provide all the typical cycling stats. This means it'll give you recorded speed, distance and time, as well as, where you've been.
If mapping and GPS doesn't mean a thing to you though or just don't have a smartphone, you can just use the unit as a basic computer with a speed sensor to get speed and mileage stats.
At under £80 it is a good option, especially with a 12 month battery burn time!
Garmin Edge 130
Garmin has done a great job with the Edge 130 and it really is a mini 1030.
It provides everything you need to measure stats. It can show power data, maps and gives up to eight data fields per screen - pretty mighty considering the size. Price wise it isn't the cheapest but the team feels that if data is your thing when out on the bike, then you can't really ignore the Garmin Edge 130 as probably the best small cycle computer currently.
Hunt Four Season Aero
Hunt is now renowned for producing well priced wheelsets that are specific to the British roads and weather.
Hunt builds its own wheels but source all the products from factories around the world. But it isn't as simple as pick some rims, spokes and hubs out of a catalogue, oh no, these guys test and develop the product to make sure it suits the price and the terrain they are intended for.
The Four Season Aero wheels are doubled sealed for bearing durability and simple J bend aero spokes are used for easy replacement. They only weight 1500g too, which is great when you consider the £299 price tag.
Canyon Endurace AL 7.0
Budget bike of the month falls to Canyon. What a surprise that the German brand can produce a well price bike that performs in all aspects of cycling?
Shimano 105 throughout with very good hydraulic disc brakes. Discs mean clearance and this bike has 28mm fitted but they actually measure up at just over 30mm, meaning despite being aluminium the bike soaks up road buzz very, very well.
At just under £1350 you can't really argue with value and it rides amazingly well too!