June's tech of the month: brand new product from Zipp and Pirelli and a custom bike from Werking CC
The tech team discuss three new products with two only just landing on the market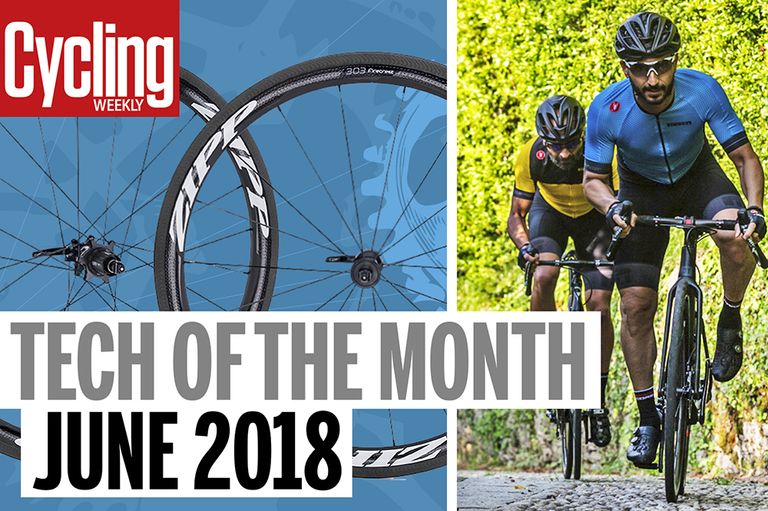 This month the team takes a closer looks at two brand new products from Zipp and Pirelli, both quite literally hot off the press. Whilst we also discuss a new custom bike from Werking CC as our bike of the month, which is lavished with only the best equipment.
Pirelli Cinturato tyres
New tubeless-ready tyres from the Italian brand was expected but we weren't expecting the tyre manufacturer to go for a harder reinforced tyre, that you can take off-road.
Pirelli say that to match the market demand and new trends the new tyre Cinturato is for hard road conditions, light off road or gravel and urban commuting environment and should be treated as a true 'do-it-all' tyre.
Zipp 303 Firecrest
Zipp has announced no less than six new updates for its wheels this summer and that includes wheels from the second tier named Firecrest.
What you get here in the new Zipp 303 Firecrest wheels are mainly trickle down technology from the top tier line. You'll get the amazing Show Stopper brake tracked you see from the NSW, which has a grooved brake surface for improved braking, along with the dimpled sawtooth design that is said to help stability and overall aerodynamics.
You'll be able to get these for £1,986.
Werking CC custom bike
The Werking CC custom bike was designed following a bike fit at Velo Aterlier, and built in Trentino (Italy) by Andrea Sega. The geometry and carbon lay up is completely custom to Michelle's measurements and requirements - mainly crit and road racing – and is wearing Campagnolo Super Record with Black Inc finishing kit including its Thirty carbon clincher wheels.
Michelle goes onto say that this is one of her favourite bikes at the moment and works very well for the type of rider and riding she does. Good thing too as she recently rode the Werking to victory at a Hog Hill (Redbridge Cyclig Centre) crit!
For this you'll have to spend a whopping £8700 complete, £3500 of which is frame.