GoCycle's 'biggest ever' Black Friday event - huge discounts on folding e-bikes in US and UK
Save up to $1,500 / £800 on the G4i - a low-maintenance high-end folding e-bike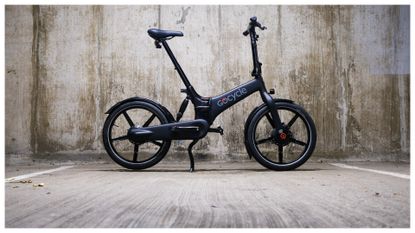 (Image credit: Rob Spedding )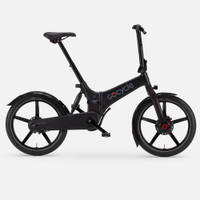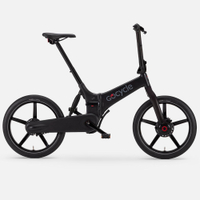 With the recent e-bike boom, there are plenty of upstart brands. GoCycle, however, is something closer to an elder-statesman of the category.
Back in 2009, former motorsport designer Richard Thorpe swapped four wheels for two and developed the original GoCycle. This bike didn't fold - though it could be deconstructed for storage - and the electric motor required you to hold down a button to deliver the power, rather than through smooth pedal-assistance.
Still, it had a striking minimalist aesthetic, which was a far cry from the majority of the e-bikes of the time - and still makes GoCycle bikes stand out today. The tech improvements have come thick and fast, too.
The G4i, for instance, has a much improved folding mechanism which is quick and easier to use. An enclosed drivetrain, fenders/mudguards and disc rotor covers all help to minimize maintenance, and the pedal assist is both smooth and customizable. Although from our testing of the bike, we found that the actual battery range was about half of what GoCycle quotes (the terrain was notably hilly, in fairness).
You can find our full review of the GoCycle G4i over here, but suffice to say it impressed us enough that a saving of $1,500 / £800 was enough to turn our heads. We really rated the bike, but our number one 'reason to avoid' was the high price - less high now.
Our reviewer, who concluded: "The Gocycle G4i is something of a design classic - a good looking, innovative and highly effective folding e-bike. It's fun to ride and, if you have the money, is an excellent urban runabout."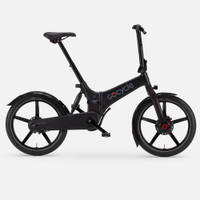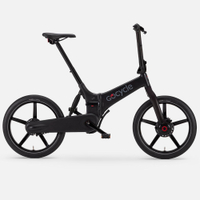 Thank you for reading 20 articles this month* Join now for unlimited access
Enjoy your first month for just £1 / $1 / €1
*Read 5 free articles per month without a subscription
Join now for unlimited access
Try first month for just £1 / $1 / €1