Alpe du Zwift lets you climb you-know-where on your turbo
New route is Zwift's first alpine-style climb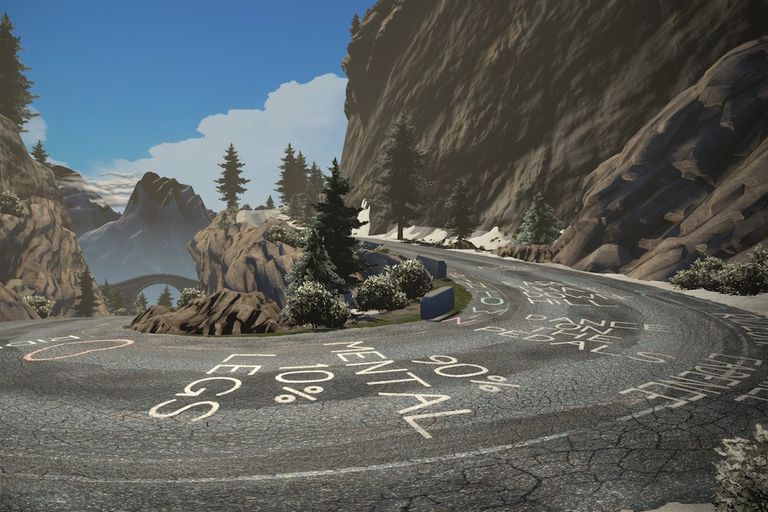 Zwift has announced the extension of its Watopia Island virtual training world with its first "alpine" climb, the Alpe du Zwift.
>>> Zwift: everything you need to know
Over 12km, the segment gains 1036m. So you get a similar 8.5% gradient to the real thing – and 21 hairpins just like the Alpe. The scenery is a bit more dramatic than Alpe d'Huez though, with rustic chalets in place of concrete hotels and snow in place of summer meadows.
Zwift has put up a YouTube taster of the climb too.
http://www.youtube.com/watch?v=fX1Ddwmamqs
Zwift says that climbing Alpe du Zwift on the turbo will be the only way that many riders will be able to simulate a one hour plus climb, before setting off to take one one for real. As such, it says that it should be a great training tool for anyone planning to take on an alpine sportive or Gran Fondo this summer. If you're really keen, you can run up the course as well.
>>> Zwift launches new group workout feature so you can train together
To take on the Alpe du Zwift climb, you need to be at Zwift Level 12 or above, or find a mate who's at this level to ride with as a friend. You can also access Alpe du Zwift if you're taking part in an event which takes in the Zwift extension.
>>> 17 of the best international sportives to ride in 2018
Zwift says that there are other new routes in the pipeline, including the Four Horsemen, offering 2112m of elevation gain over 89.3km.