Ribble Cycles Black Friday deals: £400 off bikes, plus big savings on Assos shorts and groupsets
We bring you Ribble Cycles's biggest and best Black Friday deals as they're released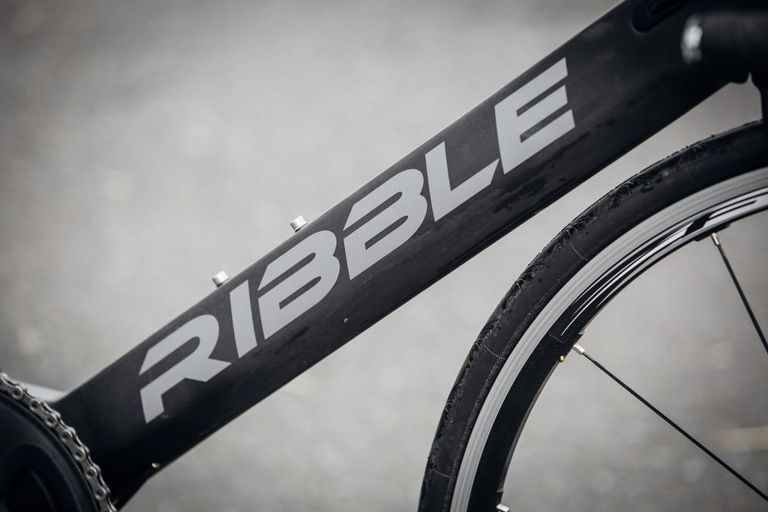 (Image credit: chris catchpole)
If your cycling wardrobe is looking a little tired, or you're in need of a new bike or lighter wheels then the Ribble Cycles Black Friday deals are the perfect way to stock up ahead of Christmas and the New Year.
>>> Black Friday bike deals: our pick of the biggest bargains available
For eight days between 21 November and Cyber Monday, Ribble Cycles will be releasing a daily deal as well as a discount code so you can save on specific products.
We'll be updating this page on a daily basis to make sure that you're up to date with the latest bargains, and keeping the old deals in place as long as they're available.
Ribble Cycles Black Friday daily deals
Wednesday
Ribble R872 with Shimano Ultegra
>>> Buy now for £1,149 (reduced from £1,549)
Big savings on groupsets
Ribble Cycles is one of the only cycling retailers offering savings on groupsets this Black Friday, so if your current setup is looking a bit worse for wear, or your frame deserves a bit of an upgrade, then this is where to go.
The selection of groupsets in the Ribble Cycles Black Friday sale can be seen here, and features both entry-level groupsets such as Shimano Sora for just £199.99, to high-end Campag in the form of Campagnolo Chorus for the staggeringly low price of £799.99.
27% off Assos shorts
Assos shorts have long been the gold-standard in cycling bib shorts, and Ribble has great savings on three high-end models, including 27% off the T.Cento S7 bib shorts.
Tuesday
Bell Gage MIPS helmet
>>> Buy now for £105 (reduced from £149.99)
Extra 20% off all helmets (excl. Kask)
Ribble Cycles also has a large selection of helmets to offer from all of the major brands including Giro, Catlike, Rudy Project, and Met.
The full selection can be seen here, with an extra 20% off the advertised retail price if you use the code "HELMET20" at checkout.
Monday
Campagnolo Shamal Ultra C17 clincher wheels
>>> Buy now for £644.99 (reduced from £953.99)
Extra 5% off all winter wheel bundles
Ribble Cycles has no fewer than 19 different winter wheel bundle available to buy, which include a pair of aluminium wheels, some winter tyres, and a pair of inner tubes.
The full selection can be seen here, and if you use the code "BFWHEEL5" at checkout then you'll get an extra 5% off the listed price.
Ribble Cycles Black Friday deals: when will they be available?
Now!
Black Friday has kicked off at Ribble Cycles with daily deals on a whole range of products, and new bargains released each day over the coming week.
That's a similar strategy to Evans Cycles, which released its deals on 18 November, the seven days before Black Friday, or even Chain Reaction Cycles, which jumped the gun by a long way on 3 November, releasing three sets of fresh deals over the following weeks.
It's worth monitoring the company's Facebook and Twitter profiles for any clues as to the deals that might be released and act fast when they do become available, as the biggest bargains are likely to be snapped up quickly by savvy online shoppers.
Ribble Cycles' Black Friday deals will continue to be available all the way through to Cyber Monday on 28 November.
Ribble Cycles Black Friday deals: what to expect
As a company whose business has been built around offering great value own-brand bikes, expect a lot of the biggest Ribble Cycles Black Friday deals to centre on Ribble bikes.
Recently Ribble has been promoting a "Bike of the Week" on Facebook, with deals such as this Ribble R872 with Shimano Dura-Ace available for just £1849.99. We would expect similar amazing deals to be available for Black Friday 2016, but of course with a lot more deals to choose from. The only thing we don't expect is for discounts to be extended to the company's bike builder, with discounts concentrated on set bike builds.
Away from bikes, a considerable of number of deals should also be available on a whole host of other goodies, and with electronics a traditional focus of Black Friday buying, there should be a lot of bargains available on cycling gadgets, such as those from the Garmin Edge computer range.
What is Black Friday?
For consumers and retailers in the UK, Black Friday is a recent phenomenon, but it has been going strong the United States for decades.
Black Friday is the first Friday after Thanksgiving (which in 2016 is 25 November), and is traditionally seen as the start of the Christmas shopping season, with high street retailers opening their doors at the crack of dawn and offering big discounts for shoppers who have set their alarm clocks.
The rise of internet shopping has allowed the Black Friday tradition to spread throughout the world, with the UK's bike retailers like Wiggle, Chain Reaction, Evans Cycles, and Ribble Cycles all getting caught up in the scramble to get shoppers to part with their cash.