Pinarello's Only The Brave single speed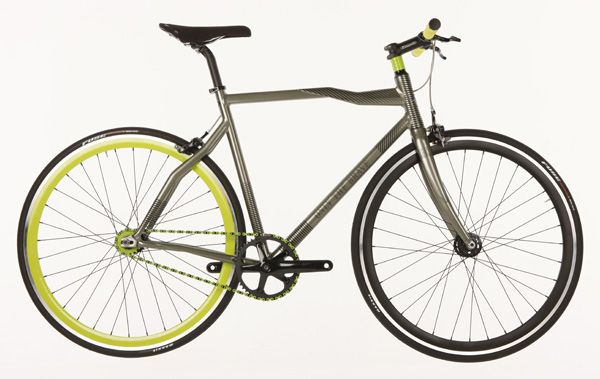 Fitting into the 'urban' category of Pinarello's range, we were at first a little taken aback by the Only The Brave bike - then it started to grow on us.
No one is suggesting that the Italian clothing brand best known for its jeans has done anything more than a styling exercise; but with two colourways, six sizes and the all-important option to run it fixed rather than single free means it's a respectable bike - plus it's made by Pinarello, of course.
The tubes are hydroformed T6 6061 aluminium and the forks are alloy too so the raw weight of the 54cm is 1,510g and the price £799.
Bike design that wouldn't look out of place in east London
That tube aint that shape for aerodynamics!
Fairly ordinary forks
Contact: Yellow Ltd