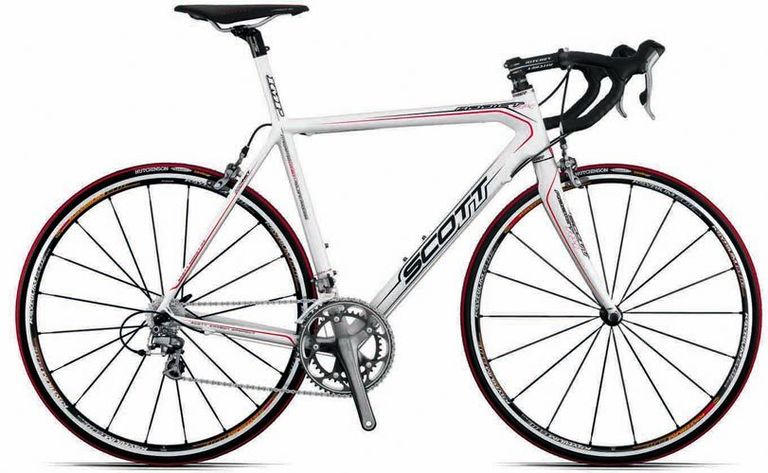 One of the better looking bikes of this season was the white Scott Addict ridden by selected members of the Saunier Duval pro team.
The entry level R4 is now available as part of the Addict range. Though not benefiting entirely from the technologies in the higher ranges, resulting in a slight weight increase, the R4 is still a competitive bike.
Equipped with an Ultegra groupset with Mavic and Ritchey finishing kit, this has a respectable component list despite the reduced price.
Available with both standard and compact gearing for £2,249, for more details click on www.scottusa.com.